Breaking News
Cancelling transfers; Dhami's message to ministers?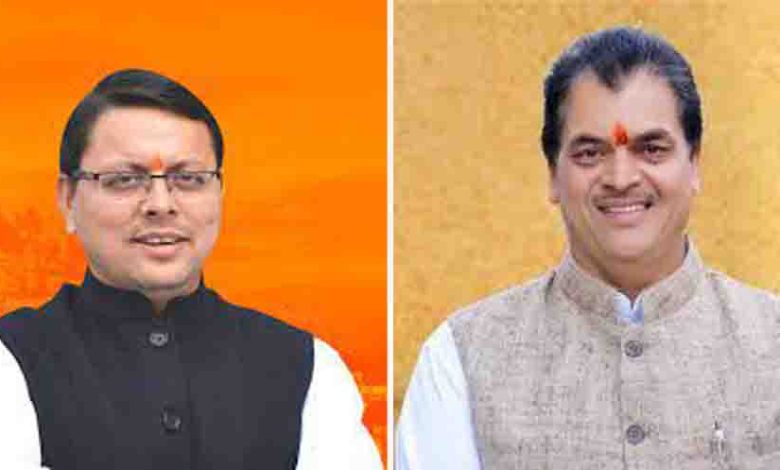 Tuesday, 20 September 2022 | PNS | DEHRADUN
CM cancelled 74 transfers authorised by the minister Agarwal in the urban local bodies
The large number of transfers affected in the Housing and Urban Development department by the minister concerned and the promptness with which they were cancelled by the chief minister Pushkar Singh Dhami became the talking point in power corridors in Uttarakhand on Monday. The swift action by the CM is being viewed as his clear message to the ministers that they should not overstep their jurisdiction and that they should not construe the considerable freedom given to them by the CM in managing the departments under them as a licence to take irrational and autocratic decisions.
A total of 74 transfers were done in different municipal bodies late on Saturday night. The transfer list included 13 Executive Officers (EOs) of the municipal bodies of the State. After signing the list of transfers, the Urban Development minister Prem Chand Agarwal left for Germany on a study tour. Incidentally the minister is accompanied by the additional chief secretary Anand Bardhan and the director of the Urban Development department. The minister and the officers of the department are to study urban planning and solid waste management in Germany during the tour. The jumbo list of transfers in the urban bodies created a storm in the department with people questioning both the timing and the scale of the transfers.
It is learnt that the high command of the BJP and the CM took exception to the transfers done by Agarwal. It is pertinent to mention here that the role of Agarwal in making appointments in the Vidhan Sabha secretariat during his tenure as speaker of Uttarakhand Assembly is already under the scanner. When the officers of the Urban Development department failed to provide a reasonable answer on the transfers, the CM directed cancellation of all transfers with immediate effect- within 24 hours of the transfers being ordered.
Apart from giving a message to his ministers and the bureaucracy the decision of CM to overturn the transfer orders of the minister is being seen as an attempt to salvage the image of his government which has taken a beating in recent times due unearthing of a series of recruitment scams.
Senior journalist Jai Singh Rawat told The Pioneer that it appears that the high command of the BJP has made up its mind to take action against Agarwal and the decision of the CM to overturn his transfer order is part of this exercise. "The BJP leadership has apparently decided to make Agarwal a scapegoat and he will be asked to step down from the Dhami cabinet. The whole exercise is an attempt to restore the battered image of the BJP government in Uttarakhand,'' he said.