State
Women's forum demands compensation, human wildlife conflict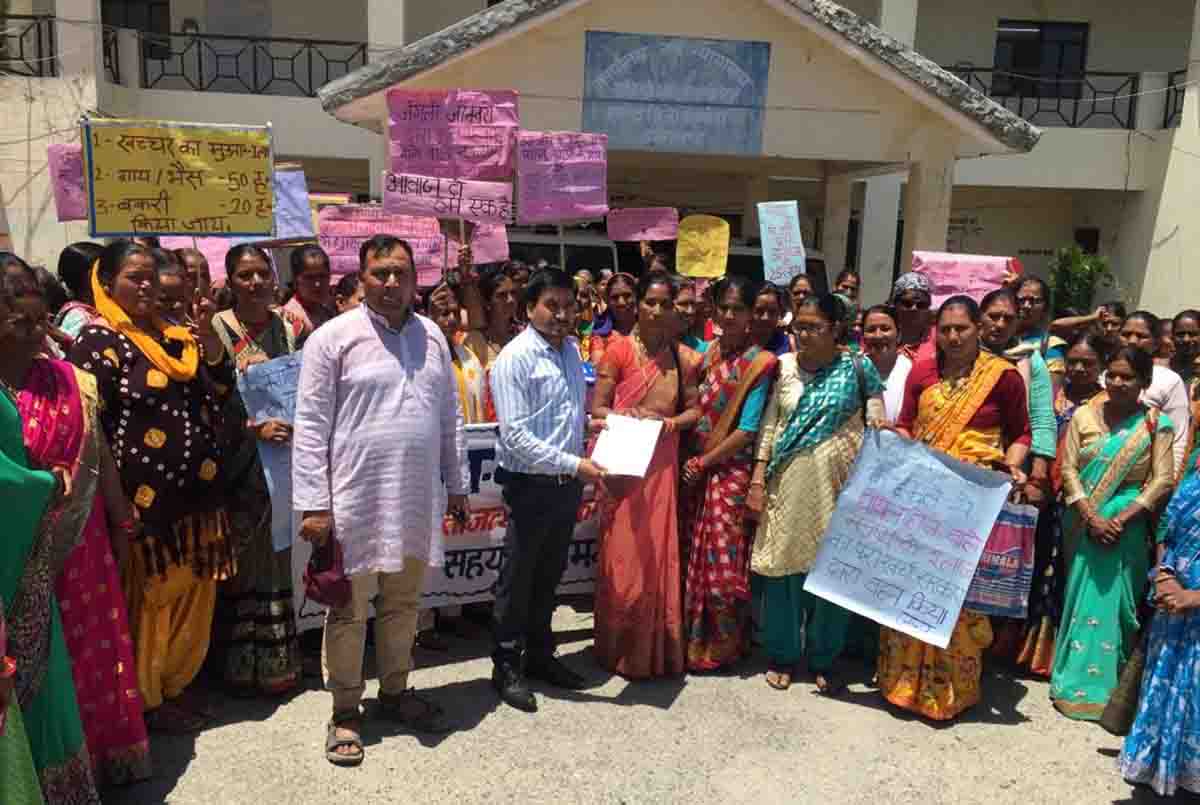 Thursday, 11 May 2023 | PNS | DEHRADUN
Alarmed at increasing incidents of the human- wildlife conflict, an organisation of local women, 'Creative Mahila Manch' took out a large procession in Salt of Almora district on Wednesday. The Manch also submitted a memorandum to the chief minister. Shouting slogans, the procession reached the Sub Divisional Magistrate office which later turned into a meeting. The activists handed over the memorandum to the chief minister through SDM. In the memorandum women forum demanded that compensation of Rs 25 lakh should be given for the death of a person due to the attack of a wild animal. They also demanded that the government should bear the entire cost of the treatment of the person injured in the attack of wild animals.
Apart from this, the memorandum includes compensation of Rs 1 lakh for the mule killed in attack of wild animals, and Rs 50,000 for cow and buffalo.
Speaking on the occasion, President of creative women's forum, Nirmala Devi said, "Human-wildlife conflict is continuously increasing in the state of Uttarakhand. Due to this struggle, our lives, agriculture and animal husbandry are in great danger. The statistics show that in the year 2022-23 a total of 428 cases of attacks on humans have been reported till date in the state of Uttarakhand from the month of January."
She further said that we are terrorized by wild animals and are not able to live a normal life. Due to this our agriculture and animal husbandry is on the verge of destruction, she added.
In the meeting, Sarpanch of Van Panchayat Thala Prayag Dutt said that the process of getting a compensation for the damage caused to agriculture by wild animals is so difficult that none of us has been to get this compensation till date.
Creative Women forum members warned that if the government does not pay attention to their demands, then the platform would intensify its agitation.