State
Women empowerment key to development: Dhami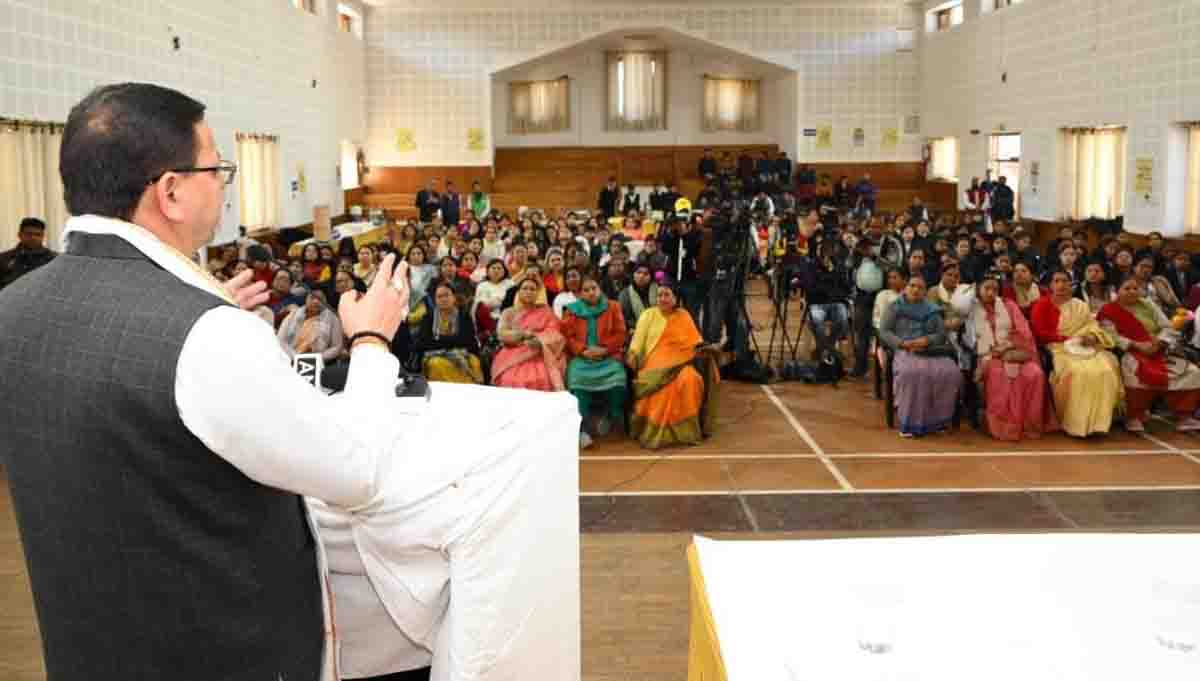 Sunday, 29 January 2023 | PNS | DEHRADUN
BJP Mahila Morcha expresses gratitude to CM for restoration of 30 per cent reservation for local women in jobs
Chief minister Pushkar Singh Dhami has said that women empowerment holds the key to development of any State and society. He was addressing a programme organised by the Mahila Morcha of BJP and other organisations at the camp office of CM here on Saturday. The programme was organised to express gratitude to the CM for implementing 30 per cent reservation for women of Uttarakhand in the government jobs.
Speaking on the occasion, Dhami said that the State government worked consistently to ensure that the provision of 30 per cent reservation to the women of the State in government jobs remains intact. He said for this a bill was passed in the State assembly and it has now got the approval of the governor. The CM said that today women are moving forward in sectors such as health, education, sports and social justice and one cannot forget the role played by the women in the creation of Uttarakhand. The CM said that under the leadership of Prime Minister Narendra Modi our daughters are moving forward and the living standard of women in the entire country is witnessing an increase. The 'Beti Bachao Beti Padhao' campaign has changed the outlook of the society towards daughters and many schemes are being operated by the central government for empowering women.
He said that apart from providing 30 per cent reservation in government jobs, the State government is helping women by the schemes such as Mukhyamantri Nari Sashaktikaran Yojana, Mukhyamantri Mahalaxmi Yojana, Mukhyamantri Vatsalya Yojana, Mukhyamantri Anchal Amrit Yojana and Nourishment programme.
Dhami said that the State government has increased the prize amount in the Tilu Rauteli awards and the Nanda Gaura scheme. He said that today women are taking the name of the country forward in air, water and land and last year six brave women officers completed the world travel by sea. The leader of this group Lieutenant commander Vartika Joshi belongs to Pauri district.
The CM said that the state government is also doing every possible effort to connect the youth with employment and self employment. The recruitment process is being hastened and strict action is being taken on those involved in irregularities in the recruitment process. He said that a strict anti-copying act would be brought in the State. Dhami said that the Patwari examination was cancelled and rescheduled after the paper leak case.
The president of Mahila Morcha of State BJP Asha Nautiyal said that the pride and honour of women has increased under the leadership of Dhami. She said that the 30 per cent reservation restoration would bring the women of the State into the mainstream.
The national vice president of Bharatiya Janata Yuva Morcha Neha Joshi and others were present on the occasion.