State
Scientific calculation of carrying capacity of Char Dhams needed: Nautiyal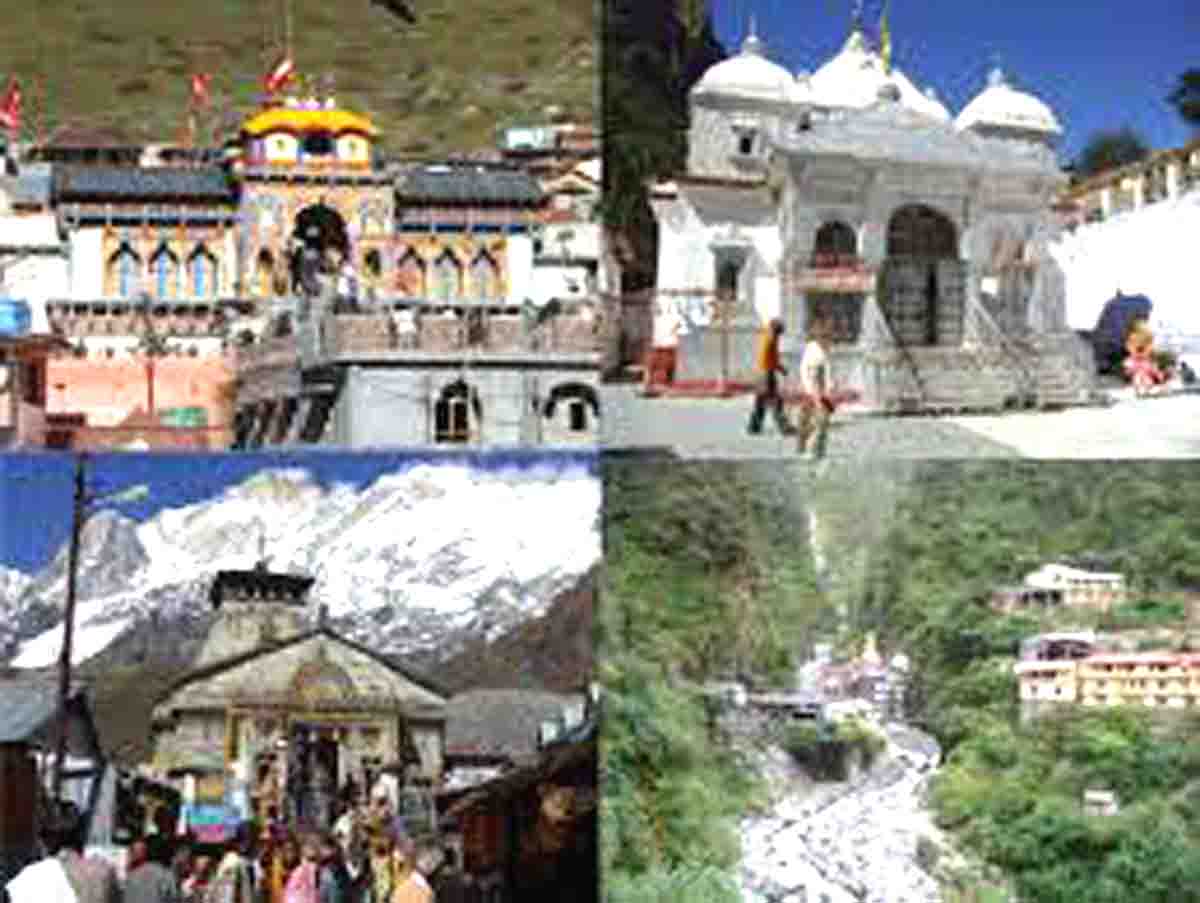 Sunday, 29 January 2023 | PNS | DEHRADUN
The Uttarakhand government has started preparations for this year's Char Dham Yatra even as the Joshimath crisis has remained unresolved. The chief minister Pushkar Singh Dhami has himself said that last year's record would be broken by the pilgrims arriving in this year's Yatra. However the experts opine that by taking lessons from the Joshimath crisis, the issue of carrying capacity of cities and towns located in mountainous areas should be addressed immediately. They point out the subject of carrying capacity is also applicable to the Char Dhams of the state.
The founder of Dehradun based Social Development for Communities (SDC) foundation Anoop Nautiyal said that last year the government put a restriction on the number of pilgrims and announced the carrying capacity of Char Dham but it was done only two days before the commencement of Yatra which created a situation of chaos.
"The number of devotees should be decided by the end of March 2023 so that lakhs of devotees who come for the Yatra are able to register in advance and do not face problems,'' he said.
Nautiyal added that the carrying capacity should not be determined only on the basis of the number of rooms available in the Dhams and the parking capacity. "Carrying capacity depends on topography, geology, environmental components and many other factors. The government of Uttarakhand should determine the carrying capacity in the entire state by following a scientific method. The responsibility of determining the carrying capacity should not be given to the district administration or the police. They are neither technically competent nor have the bandwidth to conduct carrying capacity analysis. There is a need for a special and technically sound team or force which can scientifically determine the carrying capacity of the shrines,'' he said.
The founder of SDC foundation also pointed out the need to increase the health facilities in the Char Dhams. He said that while last year the number of pilgrims was record-breaking, the death toll of more than 300 pilgrims was also the highest till date. "One method to reduce fatalities along with improving health services is to ensure that each pilgrim is asked to acclimatise for a day before reaching the Dhams,'' he suggested.