Crime
STF & Kerala police arrest four murder accused from Gopeshwar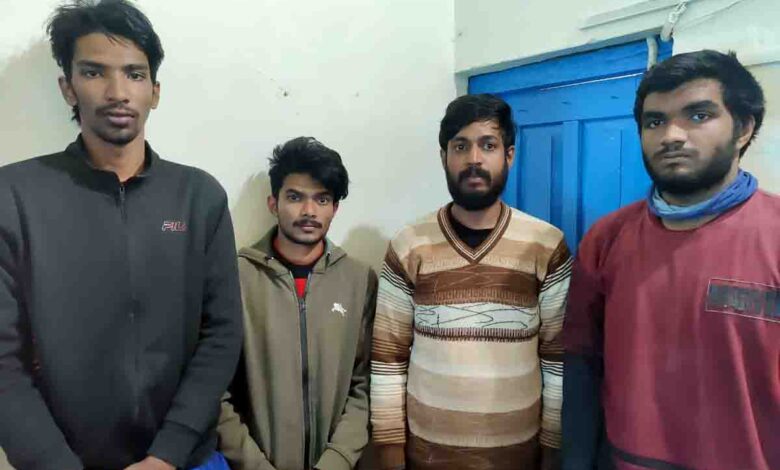 Saturday, 18 March 2023 | PNS | DEHRADUN
The Uttarakhand Special Task Force (STF) in a joint operation with the Kerala Police arrested four murder accused from Gopeshwar in Chamoli on Friday. The senior superintendent of police of STF, Ayush Agrawal said that the Kerala police contacted them on Wednesday stating that 10 men in Thrissur district of Kerala had allegedly murdered a man on February 23.
Kerala Police said that they later arrested three accused in the case but the rest are still absconding. Agrawal said that the Kerala police informed them that they received information that some of the accused had reached Uttarakhand to hide from them. The SSP said that the STF received details about all absconding accused from Kerala police and started gathering information about those who arrived in the State from Kerala last month. The investigation revealed that some people from Kerala have been staying in Gopeshwar for the past few days.
The STF team along with the Kerala Police went to Gopeshwar in search of the absconding accused and finally nabbed them on Friday from near Gopeshwar bus stand. The accused have been identified as Arun (21), Niranjan (22), Sohail (23) and Amir (30). The SSP said that the Kerala Police will take the accused with them soon after getting the transit remand.