State
Pritam Singh assumes takes charge as Cong Legislature Party leader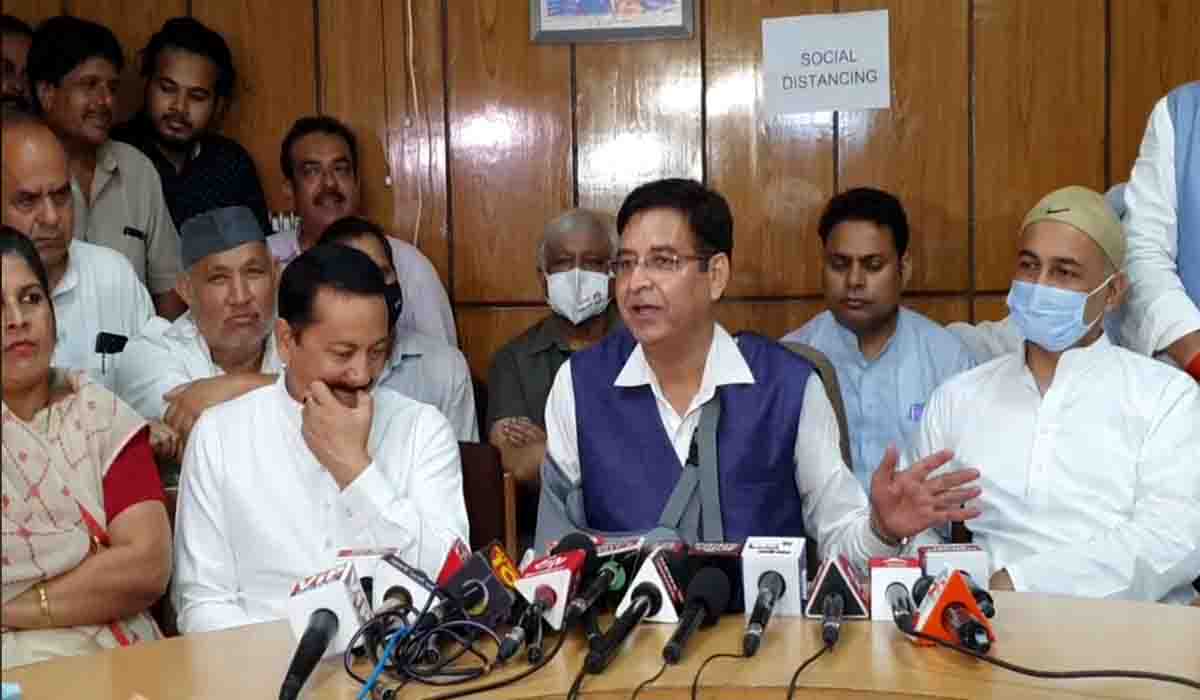 Tuesday, 27 July 2021 | PNS | Dehradun
Says that the mining, liquor and land mafia are ruling the roost under BJP regime in Uttarakhand
Congress leader Pritam Singh took charge as the leader of Congress Legislature Party (CLP) in a ceremony attended by a large number of party workers and leaders on Monday. Addressing media persons shortly after assuming the office, Singh said that the people of Uttarakhand have made up their minds to change the government and the Congress party would form the government in the state in the year 2022. He said that the BJP is now promising free electricity to the people in Uttarakhand. "They are making the promise without having any knowledge about the power produced in the state and its consumption. If they really wanted to give free electricity they should have done it in the last four years but they are making promises now when the elections are near. The Congress party will form the next government and we will give a transparent and corruption free government,' he said. Launching an attack on the Union government Singh said that BJP came to power by giving slogan ' Bahut hui Mehangai ki Maar abki bar BJP Sarkar' but instead of giving relief the prices of everything have skyrocketed. He said that the price of Petrol has crossed Rs 100 while the gas cylinder is now costing about Rs 1000. Singh said that Prime Minister Modi should listen to the Man ki Baat of the people of the country.
He said that under the regime of BJP the mining, liquor and land mafia are ruling the roost in Uttarakhand. On the land laws the CLP leader said that the BJP government has weakened the laws to favour the land mafia.
Singh said that though very less time is left for the term of present assembly he as the leader of CLP would try his best to corner and expose the government on the floor of the house. " The BJP has made Uttarakhand as a laboratory and has made three chief ministers. The decisions of one CM are being changed by others. We will take the BJP both in the assembly and outside it,'' he said.
The newly appointed working presidents of the party, Ranjit Rawat, Jeet Ram and Bhuwan Kapdi, the deputy leader of CLP Karan Mahra, MLA and secretary of All India Congress Committee (AICC) Qazi Nizamuddin, MLAs Manoj Rawat, Mamta Rakesh and Adesh Singh Chauhan were also present on the occasion. Large number of party workers and leaders congratulated Singh for his new assignment.