Top Stories
Portals of Gangotri shrine to reopen on April 22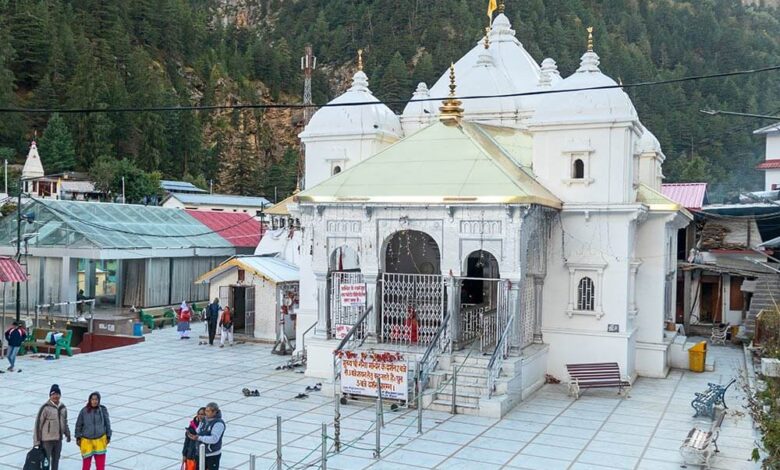 Thursday, 23 March 2023 | PNS | DEHRADUN
The portals of the Gangotri shrine will be opened for the pilgrims on April 22 this year. The date of the shrine's reopening was announced on the occasion of the Hindu New Year on Wednesday. The portals of the shrine will be opened to the public at 12.35 PM on April 22.
A meeting was organised by the Gangotri temple committee at Mukhba (winter abode of Gangotri) on Wednesday. It was decided in the meeting that the Gangotri shrine will be reopened to the public on the occasion of Akshay Tritiya on April 22. The date of the portal opening was declared by the president of the temple committee, Harish Semwal and secretary Suresh Semwal.
The Utsav Doli of goddess Ganga will depart from her winter abode of Mukhba on April 21 and hold a night stay at Bhairon temple. The procession will reach Gangotri at 9.30 AM on the next day where various prayers and rituals will be held.
It is pertinent to mention here that the portals of the Yamunotri shrine also open on the occasion of Akshya Tritiya. However the formal declaration of the opening of Yamunotri would be declared on the occasion of Yamuna Jayanti. This year the portals of the Kedarnath shrine would open on April 25 at 6.20 AM while the Badrinath shrine would reopen for pilgrims on April 27 at 7.10 AM.
The additional commissioner Garhwal N S Quiriyal said that the Garhwal commissioner Sushil Kumar has given orders to all the departments to complete the pending works and preparations by April 15 for the Char Dham Yatra.