Breaking News
Make all arrangements for Char Dham Yatra before April 15: CM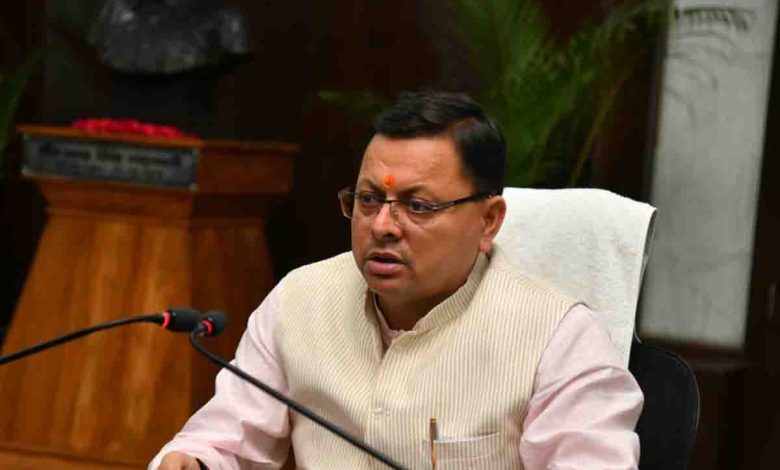 Thursday, 23 March 2023 | PNS | DEHRADUN
The chief minister Pushkar Singh Dhami has said that the Char Dham Yatra should be held in an organised manner and the officers should ensure that a positive environment is created for the Yatra. Directing the officers to make all the necessary preparations for the Yatra in time, the CM said on Wednesday that the sentiments of the shopkeepers on the Yatra route should also be respected. He said that the officers of the tourism department and police should hold a meeting with the district magistrates (DMs) of the districts connected with the Yatra to give final touches to the preparations for the Yatra.
CM said that more pilgrims would visit the Yatra this year than last year and all the preparations should be made while keeping this thing in mind. He directed that all the preparations for the Yatra should be completed before April 15. Dhami directed that the conditions of the roads on the Yatra route should be improved and an effective work plan should be prepared for the ensuring best facilities to the pilgrims during the Yatra.
The Char Dham Yatra this year would start with the opening of the portals of the Gangotri and Yamunotri on April 22. The Kedarnath shrine would open for pilgrims on April 25 while the portals of the Badrinath shrine would open on April 27 this year.
The authorities have made the prior registration of the pilgrims mandatory for the Yatra. A total of 5,67,435 pilgrims have already registered themselves for the Yatra this year. As per the tourism department 2,21,272 pilgrims have registered themselves for Kedarnath, 184,215 for Badrinath, 81,500 for Gangotri and 80,448 for Yamunotri shrines so far.