Crime
Police arrest two youth performing stunts for social media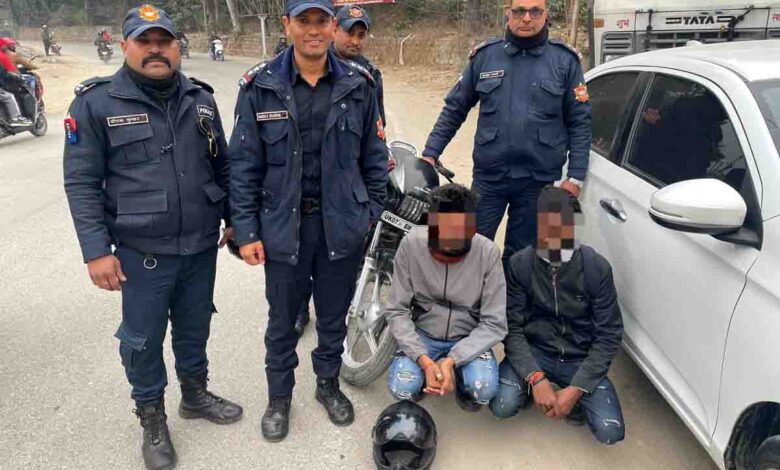 Monday, 30 January 2023 | PNS | DEHRADUN
The police arrested two young men on Sunday from Maldevta Road in the Raipur area for performing dangerous stunts on their motorbikes. The duo was also recording the stunts in order to upload them later on social media platforms to garner views and likes. The police said that plainclothes personnel are keeping an eye out for such offenders at locations where they are known to perform such stunts on roads violating traffic rules.
The officials informed that the police received information that many young men perform and record stunts on their bikes in Maldevta and near Raipur Stadium Road on weekends and holidays. This causes inconvenience to pedestrians and commuters and also results in affecting the flow of traffic. In order to nab such offenders, the superintendent of police, traffic, Akshay Konde directed the City Patrol Unit (CPU) to deploy personnel in these areas in plain clothes.
Following the order, the team of the CPU arrested two young men from Maldevta Road on Sunday and seized their motorbikes. The police also recovered a video from the mobile phone of the accused in which they had recorded their stunt videos. The officials said that the police will also take action against both the accused under section 107/116 of the Criminal Procedure Code (CrPC). It will be recalled that the police had also arrested a vlogger Dhananjay Singh six days ago for rash driving and performing stunts in public places and recording young women's reactions to later upload them to social media platforms. Konde said the traffic police will continue to take action against such offenders.