Crime
Police arrest duo including minor for stealing motorbikes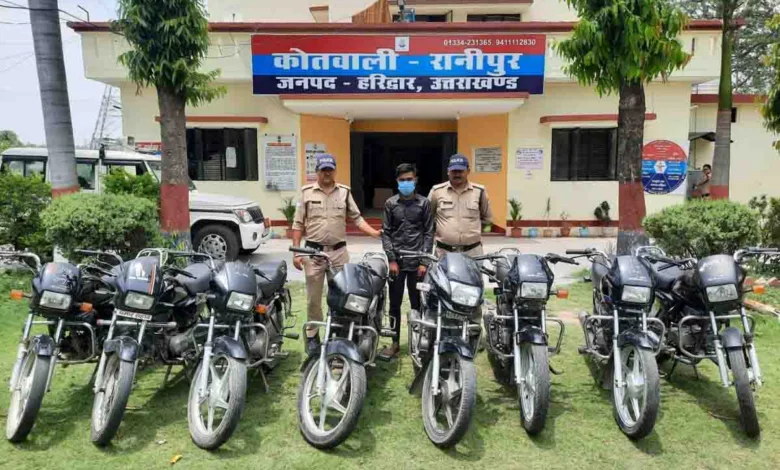 Friday, 02 June 2023 | PNS | DEHRADUN
Haridwar police arrested two members of a gang- including a minor, who have been allegedly stealing motorbikes in several areas of the district late on Wednesday. The police also recovered eight stolen motorbikes from the possession of the two accused, said the senior superintendent of police of Haridwar, Ajai Singh. He said that several police stations received complaints of theft of two-wheelers from various areas of the district in the past few weeks. He said that a citizen recently filed a complaint in the Ranipur police station stating that his bike was stolen too considering which, the police started checking vehicles in the area on May 31.
During checking near Regulator bridge, the police found two accused including a minor and a Saharanpur resident Bittu with two stolen bikes, informed the SSP. He said that the accused revealed during the investigation that they are drug addicts and steal vehicles to get quick money to buy illegal drugs. They also revealed to the police that they have accomplices who also steal vehicles across the district, claimed Singh. He said that the accused also told the police about the location of six more stolen bikes which have been recovered too. He said that the police are investigating the matter to gather more evidence in the case to nab the other gang members too soon.
The recovered motorbikes will also be handed over to their respective owners after completion of the required procedure by the police, added Singh.