Others
Anti-encroachment drive continues in various parts of Doon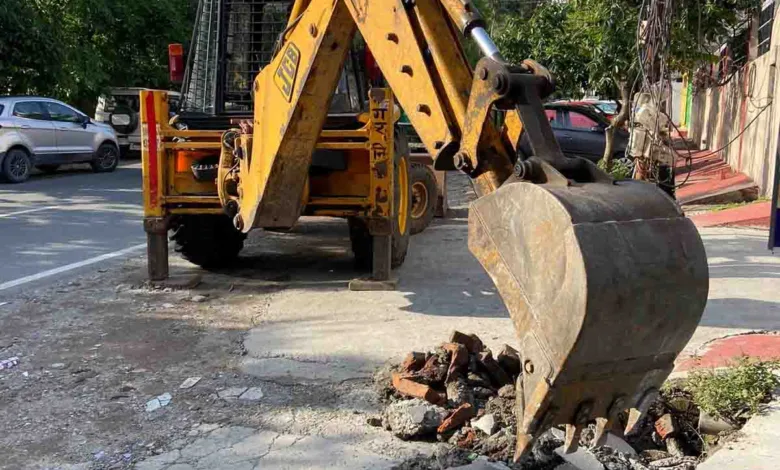 Friday, 02 June 2023 | PNS | DEHRADUN
Five teams of MCD, RTO & police remove encroachments, issue challans
The authorities continued the anti-encroachment drive in different areas of Dehradun city on Thursday. The drive was conducted by five teams comprising personnel of the Municipal Corporation of Dehradun, Regional Transport Office and the police. The drive on Thursday was conducted from
Chandernagar Road to Saharanpur Chowk via Prince Chowk, Araghar to Doon University road via Ajabpur Kalan, Balliwala Chowk to Saharanpur junction, Vidhan Sabha to Mohkampur and Brahmkamal Chowk to Canal Road.
According to official sources, on Thursday the police issued 32 challans amounting to Rs 16,000, the MCD issued 58 challans amounting to Rs 49,800 while the RTO issued 49 challans amounting to Rs 49,000.
From April 17 when the anti-encroachment drive began to June 1, the authorities have issued challans amounting to Rs 56,96,917. The authorities have issued a total of 4,726 challans which include 1,908 by the MCD, 1,592 by the RTO and 1,220 by the police.
It is pertinent to mention here that encroachments on public space are one of the major reasons for traffic congestion and other civic issues in the provisional State capital. Apart from helping resolve traffic congestion and improving civic facilitation, the removal of encroachments is also expected to alleviate the water logging problem often encountered in the city during the monsoon.