Others
Pink vending zone to be launched in first week of December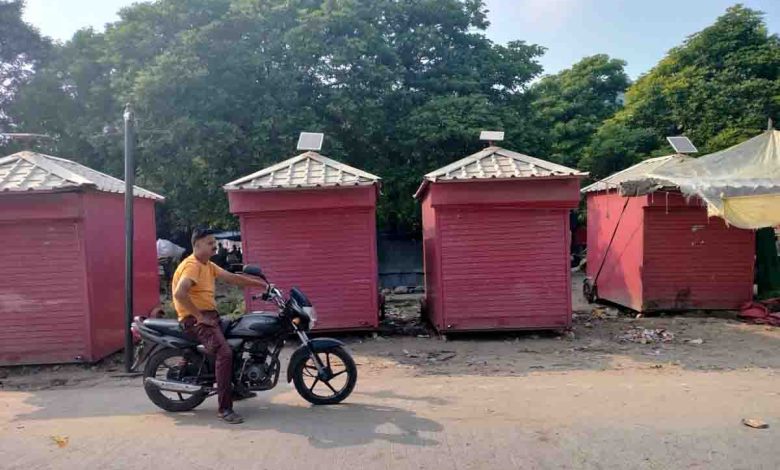 Thursday, 01 December 2022 | PNS | DEHRADUN
Uttarakhand's first pink vending zone which was expected to be launched in November will now be inaugurated in the first week of December. Being the State's first Urban Local Body (ULB) to set up a vending zone completely dedicated to women vendors and one of the first few in the country, the Municipal Corporation of Haridwar (MCH) and the Haridwar district administration have been trying to rope in senior ministers and prominent dignitaries for a grand launching of the pink vending zone for the past few months.
The officials stated last month that the vending zone will be launched in the last week of November but it could not happen due to the State Assembly session. The pink vending zone has been set up in the Rodi Belwala area of Haridwar to promote security and employment among women, especially vendors who do not generally get a decent platform to sell their products. According to Haridwar municipal commissioner Dayanand Saraswati, the pink vending zones are formed as exclusive spaces for women vendors where they can conduct their business in a secure and well equipped environment. The zone would have 100 shops and the corporation has already shortlisted 100 women vendors who would sell their products there.
The MCH has shortlisted all 100 women following verification of the background of each selected woman to ensure only eligible vendors get the opportunity to sell their products in the zone. Most of the selected women are members of various Self Help Groups (SHGs) and street vendors who lack amenities to properly set up their shops. The municipal commissioner further said that they had planned to launch the vending zone last week but it could not happen due to the Assembly session as almost all ministers were busy there. "We are keen to launch the vending zone too and eagerly working for it. I am sure it will be launched within one week," added the commissioner.