State
Pindari glacier attracts trekkers, students clear polythene waste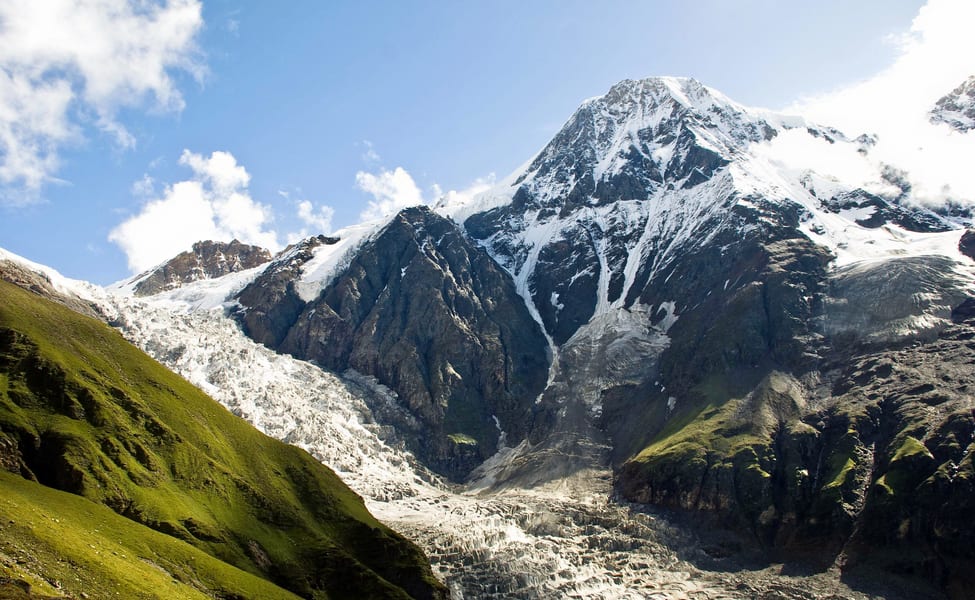 Monday, 09 May 2022 | PNS | Bageshwar
The trek to Pindari glacier has become easier now with the addition of some basic facilities. The suspension bridge at Dwali is constructed and a number of groups have already made the trek to Pindari glacier. Groups of students who recently completed the trek also cleared the area of about 90 kilogrammes of polythene waste.
The Pindar valley suffered much damage in the 2013 floods. All the foot bridges across the Pindar river from Dwali to Tikh were washed away. Bridges were rebuilt in some places but the steep rock near Dwali made construction harder here. Overcoming the challenge, the Public Works Department has built a suspension bridge.
The trek to the glacier starts from Kharkia with about five kilometres to Khati village- the last village in Bageshwar district. After covering about 24 kilometres from there, one reaches the base point of the glacier. The visitors enjoy the rich environmental aspects from the mountains and waterfalls to the rich flora and fauna. The PWD and KMVN manage accommodation for tourists at Loharkhet, Dhakudi, Khati, Dwali and Furkia while there is a government allopathic facility at Khati.
As part of Bageshwar district administration's plan to promote tourism in Pindari glacier, school and college students are being taken on treks. The students are enhancing their knowledge while also collecting garbage along with trekking. Two teams of 46 students from different schools of the district, including NCC cadets recently returned to the district headquarters from a trek to the glacier. They also collected considerable quantities of plastic waste on the trek.
Team leader Chandan Singh Koranga said that tourists are also littering the Himalaya with polythene and other garbage which is damaging the environment.
District tourism officer Kirti Chandra Arya informed that about 90 kilogrammes of polythene waste collected by the students on the trek has been handed over to the municipality for proper disposal.