Spiritual
Number of Char Dham pilgrims surging fast, equaling last year's figure in one month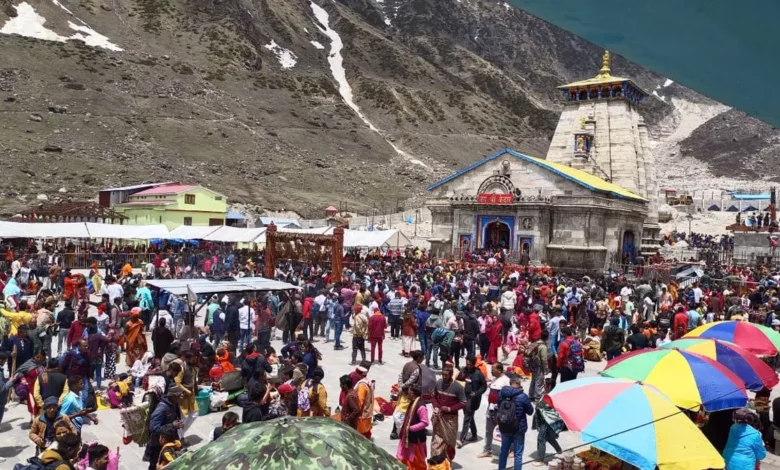 Monday 29 May 2023 | PNS | DEHRADUN
In latest Uttarakhand news, the number of Char Dham pilgrims who have had darshans in just one month has equaled the figure of those who visited these four shrines during the whole period of the pilgrimage last year. Notably, 20,300 green cards have been issued for commercial vehicles till now whereas 20,303 cards were issued for the whole period of the pilgrimage till November 19 last year.
Speaking of the matter, the nodal officer for Char Dham Yatra (regional transport officer, administration) Sunil Sharma sounded confident that the pilgrim figure will establish new records in the coming 20 days. While reviewing the figures of the vehicles operating in the Char Dham Yatra, he said that till May 27 last year, 16,000 green cards were made and this year till May 27 the figure has gone up to 20,300. Likewise 49,393 trip cards were made for the whole period of Char Dham Yatra till November 19 and this year in just one month since the Yatra started, the figure has shot up to 34991.
He further said that three and half lakh pilgrims have so far travelled in State-run buses and other contract vehicles. In view of the surging number of pilgrims, a control room has been set up in Haridwar along with the one in Rishikesh.
He further said that those who go to one or two dhams are sent by the State transport department buses while those who are to go to three or four dhams are being sent by buses of the state carriage. High-tech check posts have been set up to check the condition of the vehicles and the online checking takes just one minute.