Columns
Need for professional training to boost tourism in Uttarakhand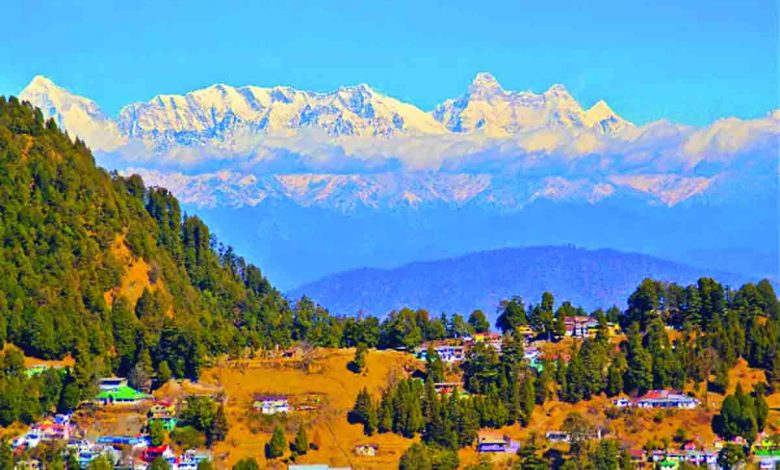 Monday, 05 September 2022 | MM Semwal
GUEST COLUMN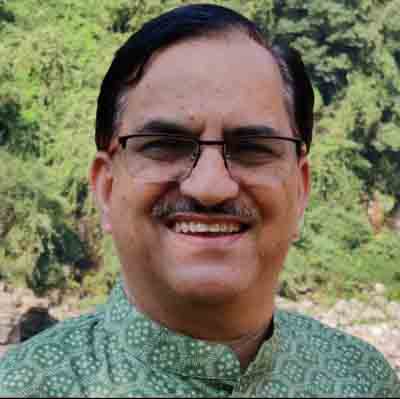 MM Semwal
The tourism industry is considered the backbone of Uttarakhand's economy with almost 26 percent of its GDP being derived from tourism. Every year tourists from India and abroad visit Uttarakhand to see its famous places. The Char Dham Yatra attracts millions of visitors. The maximum number of tourists visit Uttarakhand keeping pilgrimage in mind. Panch Badri (Badrinath, Aadi Badri, Vraddha Badri, Yog-Dhyan Badri, Bahvishya Badri), Panch Kedar (Kedarnath, Tungnath, Rudranath, Madhyamaheswar, Kalpeswar), Panch Prayag (Devprayag, Rudraprayag, Karnprayag, Nandprayag, Vishnuprayag), Gangotri, Yamunotri, Mansa Devi, Naina Devi, Poornagiri, Haridwar, Rishikesh, etc are the most sacred places to visit in Uttarakhand. Apart from these, Auli is known for its world-class skiing slopes where the earlier Uttarakhand government successfully conducted the winter Olympics. 
According to Uttarakhand Tourism Development Board around 54 percent, 14 percent, and 11 percent of tourists visit Uttarakhand for cultural and pilgrimage, holiday in hill stations, and wildlife tourism purposes respectively. In the past few years spiritual, wellness, nature and homestay tourism increased exponentially in Uttarakhand. For wildlife tourism, Corbett National Park, Rajaji National Park, Nanda Devi National Park, Gangotri National Park, Valley of Flowers National Park, Govind Wildlife Sanctuary and National Park, Kedarnath Wildlife Sanctuary, Askot sanctuary, etc are famous in Uttarakhand but tourists across the globe are aware mainly of Corbett national park.
If we look into the richness of alpine meadows in Uttarakhand, they are countless. Bendni, Dayara, Dev Kyara, Gidara, Rohini, Pushtar, Pakuwa, Madhyamaheswar, Kedarkantha, Gulabikantha, etc are some of the well-known alpine meadows in Uttarakhand. Out of countless meadows, tourists know only about a few. Apart from meadows, Uttarakhand has beautiful hill stations like Niti-Malari, Mana, Munsyari, Milam, Kausani, Ranikhet, Mukteshwar, Binsar, Chaukori, Bhimtal, Khirshu, Harshil, Chamba and Gwaldam. Despite numerous hill stations, most of the tourists visiting Uttarakhand limit themselves to Nainital and Mussoorie. Uttarakhand is heaven for adventure-loving tourists too. Skiing, rafting, paragliding, bungee jumping, zip-lining, kayaking, and trekking have huge potential in Uttarakhand. Destinations like Auli, Rishikesh, Bhimtal, Pauri, Tehri, and Pithoragarh are known for their adventure games and activities. Many more such destinations can be developed in Uttarakhand.
A new form of tourism- circuit tourism can also promote tourism. The State government has designated various circuits like the Panch Kedar circuit, Mahabharata circuit (Badrinath-Mana-Pandukeshwar-Lakhamandal-Hanol-Netwad-Devda-Dhodi Tal), Panch Badri circuit, Navgrah circuit (Manila Devi Temple, Almora-Katarmal Sun Temple, Almora-Shiva Aditya Temple, Champawat-Guru Brahaspati Temple, Nainital-Shani Temple, Uttarkashi, Rahu Temple, Pauri Garhwal), Kumaon Fort circuit (Malla Mahal-Banashur Fort-Pithoragarh Fort), Kumaon Lake circuit (Naini Lake-Sattal-Bhimtal-Naukuchiyatal), etc. In addition to these circuits, there are other circuits as well. The promotion of all these circuits and destinations through educational institutions and online/offline marketing is also important.
Uttarakhand is not only beautiful but also full of natural resources. Rare species of various medicinal herbs are found here. But to know and extract them more and more research is required. Various scholars of the country and world should be invited to do research on medicinal herbs. Uttarakhand is also known for its rich culture and food. Local produces like Manduwa, Gahat, Bhatt, soyabean, Rajma, Bhang, Jhangora, Jakhya, and spices are not only nutritious but also work as medicine for various ailments. The culture of Kumaon and Garhwal itself is unique and can attract millions of tourists. Therefore, it is important to keep focusing on cultural and cuisine tourism. The institutes in the State should have a separate academic course on both aspects. Although Uttarakhand is full of natural resources and a big chunk of GDP is derived from tourism, when it comes to skilled manpower the State lags far behind. The tourism industry can be a huge source of employment if it is taught as a subject in all the universities and colleges of the State. Tourism and Hotel Management as a course in the institutes can eliminate the problem of unemployment. Presently a huge number of youths are rushing to the big cities to work in hotel and travel companies but due to a lack of skills, they are getting very low wages. Although Uttarakhand itself has good hotels and travel companies, unskilled laborers do not match the requirements of these entities. If we look into the government colleges of Uttarakhand, out of 435 colleges only two provide tourism-related courses. Hundreds of other colleges are running without such professional courses. Out of 11 government universities, only one or two are providing tourism and hotel management courses.
In the National Education Policy, we are talking about employable education with 21st-century skills. It is important for the youth to have good communication skills, self-confidence, personality development, patience, and great service qualities. All these qualities can be developed through classroom training. Degree and diploma courses in the sphere of tourism and hotel management must be started in the colleges and universities for all those youths who would like to pursue their career in the tourism and hotel industry or would like to own their own business. With industrialization limited mostly to the plains in this mountain state, the tourism industry can be the best alternative of industrialization to provide employment. Tourism and hotel management are the most skilled sphere of the service industry. To increase the employability in these two fields, it is important to open courses in the colleges and universities. The state education department must look into the potential of the tourism industry. Tourism is the only hope which can reduce the unemployment in the state. It provides one out of ten jobs in the world. Therefore, keeping the future of the youths in mind the education department and ministry should look into this matter and take initiative to start such professional courses in the colleges and universities which can be more employable. All said and done, the education department and department of tourism should come forward to forge special purpose vehicle to advance the cause of tourism industry in the state. For that to happen, both departments should come forward with industry oriented short term programs like certificate or diploma level programs in specialised tourism activities. To name a few, there should be focused centre for imparting intensive job on hand training programme separately on bungee jumping, sky diving, paragliding, trekking, mountain climbing, river rafting and wellness habitats management.  The practical component of the programme should be 60 per cent of the course duration and that also on site where that particular tourism activity is being done. In those places, the tourism department should create suitable infrastructure for lodging and boarding of the trainees. In addition to these training programmes, the traditional tourism training programme in pilgrimage, restaurant management and guide management should be reinforced.
(The author is head, Department Political Science HNB Garhwal Central University. Views expressed are personal)