Politics
Massive fire breaks out at Britannia company in Rudrapur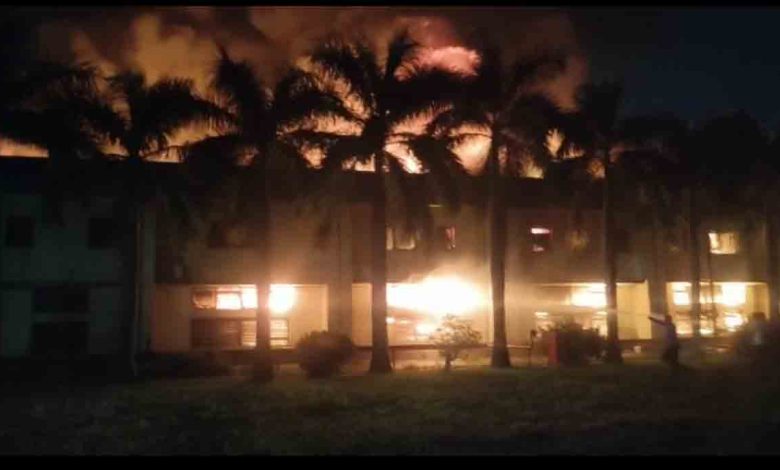 Monday 29 August 2022, | PNS | Dehradun
A massive fire broke out in the Britannia company located at Rudrapur in Udham Singh Nagar in the wee hours of Sunday.
The officials said that the fire brigade, the State Disaster Response Force (SDRF) and 10 vehicles of SIDCUL's company rushed to the spot soon after receiving the information about the fire. It took them over five hours to control the fire completely, as per the officials. They further informed that though the fire was massive, no casualties were reported till late Sunday evening.
According to the officials, the fire broke out around 1:30 AM reportedly due to a short circuit in which goods worth crores of rupees have been reportedly destroyed. However, the police will investigate to determine the cause of such a massive fire, said the officials. They also added that the company is also assessing the loss that occurred due to the fire.