Politics
Manifesto preparation- Cong presses teams of professionals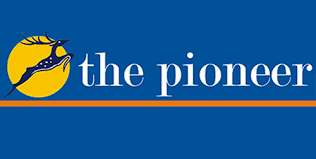 Friday, 03 December 2021 | PNS | Dehradun
The Congress party has pressed into service the teams of professionals from the states of Chhattisgarh and Rajasthan for preparation of the party manifesto for the upcoming assembly elections in Uttarakhand. These leaders belonging to the All India Professional Congress (AIPC) would visit all the 70 assembly constituencies in the next ten days and meet different sections of the society to seek their suggestions for the manifesto.
Addressing the media persons at the headquarters of the Congress party, the chairman of the manifesto committee Navprabhat said that the party has been working on the manifesto from the last two months. In the first phase the party leaders and workers went to 670 Nyaya Panchayats of the state and took the suggestions from people. In the second phase a social media campaign was undertaken. He said that in the third phase the members of the AIPC would visit all the 70 assemblies and stay there for three to five days.
The Pradesh Congress Committee (PCC) president Ganesh Godiyal said that the Congress party wants its election manifesto to reflect the aspirations of the people so that it becomes a guideline for the party after it comes to power.
The Leader of Opposition (LoP) Pritam Singh praised the effort of the manifesto committee to seek the suggestion of the people. The president of Uttarakhand unit of AIPC, Manish Khanduri said in the next ten days every constituency would be visited  by 35 teams of the professional Congress.