Top Stories
Inclement weather hinders work of scientific agencies in Joshimath?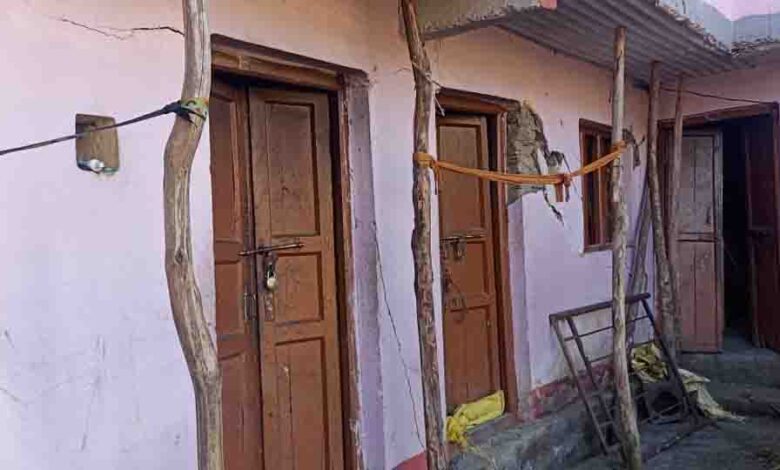 Saturday, 28 January 2023 | Gajendra Singh Negi | DEHRADUN
Some of the agencies have called their scientists back after recent snowfall
The inclement weather conditions and snowfall in and around Joshimath appears to have affected the work of different scientific and technical institutes working in the city affected by alarming level of land subsidence. Sources reveal that some of the agencies working in Joshimath have called their scientists and technical staff back from Joshimath. These scientists are now expected to resume their work only after the weather conditions become conducive. The return of the scientific and technical work force can be termed as a setback for the Uttarakhand administration which is consistently insisting that these agencies should finish their work as soon as possible. Though all the eight scientific and technical agencies working in Joshimath have submitted their preliminary reports on the task assigned to them, the State government would draft the comprehensive plan on Joshimath only after these agencies submit their final reports. The State government too is eagerly awaiting the final reports of these scientific and technical agencies so that it can design the relief package it would demand from the Union government for rehabilitation of affected families and for any possible plan for setting up a new township.
The scientists from Central Building Research Institute (CBRI), Geological Survey of India (GSI), Wadia Institute of Himalayan Geology, National Geophysical Research Institute (NGRI), Central Ground Water Board, National Institute of Hydrology (NIH), State Disaster Management Authority (SDMA) and National Disaster Management Authority (NDMA) are working on various aspects of land subsidence in Joshimath.
In a video conferencing session with the directors of different agencies working in Joshimath recently the chief secretary SS Sandhu had urged the directors and scientists of various organisations working in Joshimath to study the affected area on immediate basis and make the study report available at the earliest. It was decided that these bodies should also share their study reports with each other to weed out any incoherence and that the report should have clarity and they should also offer solutions for the problems.
When contacted, the general secretary of Joshimath Bachao Sangharsh Samiti (JBSS), Kamal Raturi said that the pace of relief and rehabilitation works undertaken by the government is slow. He said that the government should come out with the plan it has prepared for Joshimath without delay.
Noted geologist and former director of Uttarakhand Space Application Centre (USAC), MPS Bisht told The Pioneer that all the agencies working in Joshimath should finish their task as early as possible so that the government makes a relief and rehabilitation plan. He said that the snowfall could compound the problem of residents of Joshimath.