State
Roadways employees to start indefinite strike on Feb 1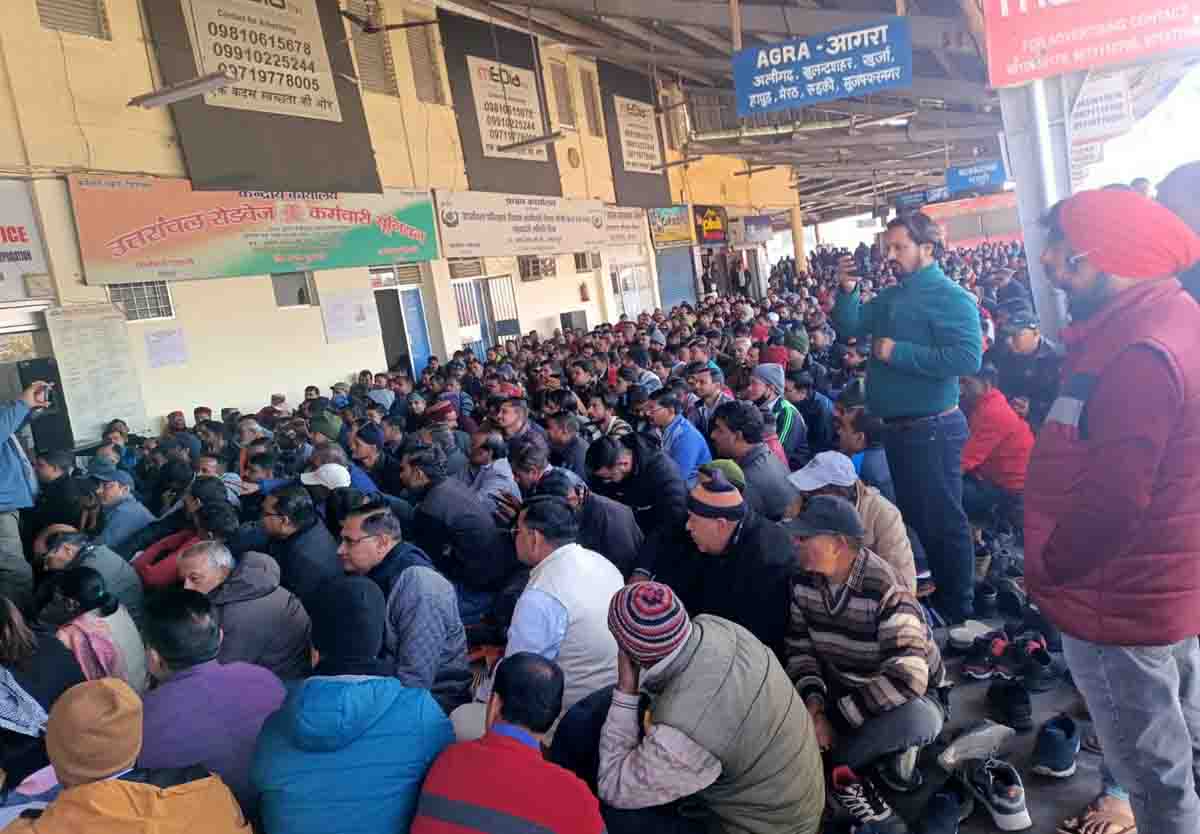 Saturday, 28 January 2023 | PNS | DEHRADUN
Roadways employees on Friday said they will not back down from their planned State-wide indefinite strike scheduled to start from the midnight of January 31 if the Uttarakhand Transport Corporation (UTC) fails to meet their demands for regularisation of nearly 3,000 employees besides buying 500 buses. Several employees and members of Uttarakhand Roadways Sanyukt Morcha (URSM) also held a one-day protest at ISBT in Dehradun on Friday.
The Roadways workers unions active across the State have come together to stage protests against the department. Ashok Chaudhary from Uttarakhand Roadways Employees Union (UREU) said that URSM members staged its third protest at ISBT on Friday as part of the strike. He said that the employees want the department to regularise eligible employees as per its earlier assurance. He said that UTC also needs 500 buses as over 300 buses have already been scrapped last year because they no longer meet the criteria set by the Transport ministry to ply on the roads. He said that it would severely affect the general public and the revenue collection of UTC if the corporation lacks sufficient number of buses to operate in the coming months.
Chaudhary also informed that the union members and senior officials had three meetings this week to discuss the issues but no positive conclusion has been reached so far. He said that the employees will go ahead with their plan to start an indefinite strike from Feburary 1 if their demands are not met in three days. He alleged that the government has also tried to suppress their voices using the imposition of the Essential Services Maintenance Act (ESMA) on the employees from October last year till March this year but they will not back down from their protest. "We have genuine demands which should be considered by the UTC and the Transport department but no concrete decision is being taken on these matters. We will start the strike as per the plan," added Chaudhary.