Crime
Four caught for posing with illegal guns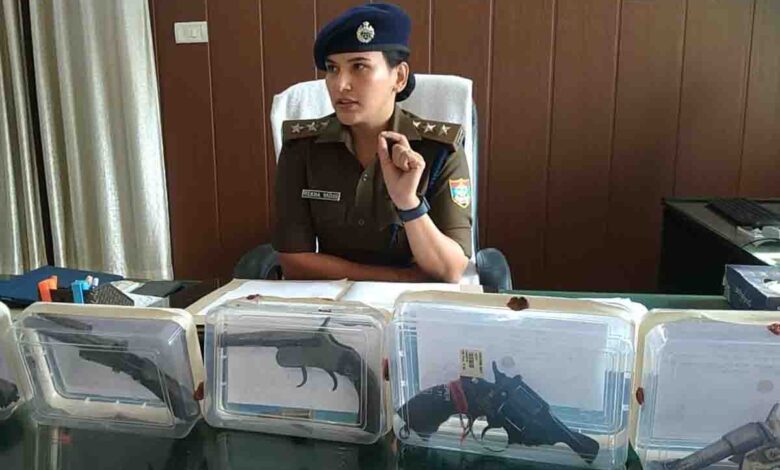 Tuesday, 29 November 2022 | PNS | HARIDWAR
The Haridwar police have arrested four men who got photographed posing with illegal pistols and posted the photos on social media. Four pistols and four cartridges have been recovered from their possession.
Superintendent of police (Crime/Traffic) Rekha Yadav informed the media that photographs and videos of some young men posing with firearms were being circulated on social media for some days now. Taking cognisance, the senior superintendent of police Ajai Singh had directed the police and special operation group to take necessary action.
A joint team was also deployed in plain clothes and the help of informers was taken. The police arrested the four accused acting on a tip off. During interrogation, accused Navodayanagar resident Arpit Tyagi, Ranipur resident Mayank Tyagi, Panjanhed Kankhal resident Ujjwal Chauhan and Jwalapur resident Aman Kumar said that they used to keep the guns with them to intimidate others and spread fear.