Others
White coat ceremony organized at AIIMS Rishikesh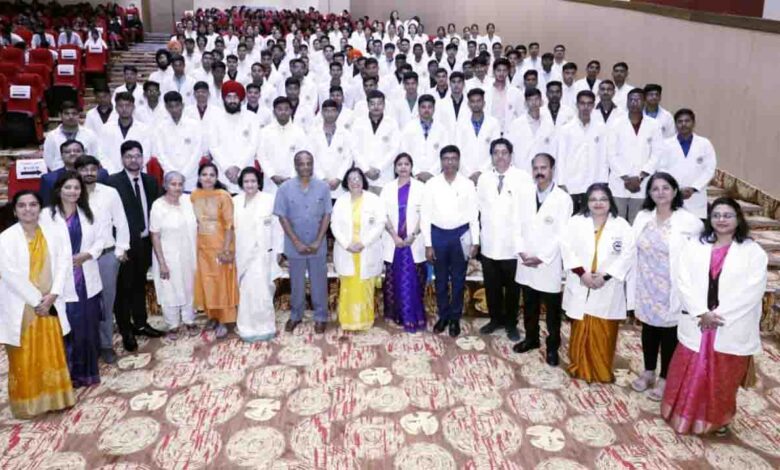 Tuesday, 29 November 2022 | PNS | DEHRADUN
The white coat ceremony was organised at All India Institute of Medical Sciences (AIIMS) Rishikesh on Monday to mark the commencement of the new session of the MBBS course of the prestigious institute. In the ceremony 125 students of the MBBS 2022 batch were inducted into the medical field by giving them white coats.
Speaking on the occasion the director of AIIMS, New Delhi professor M Srinivas exhorted the students to concentrate on their subject till their goals are achieved. He called upon the medical students to focus on the syllabus and also pay attention to practical education along with studies to achieve the goal. Dr Srinivas said that despite being a medical professional, it is very important to maintain faith in god and set a goal in life. He told the students that along with growing up in life, there should also be a sense of gratitude in our nature. He gave mantra of 5 Gs, God, Goal, Guru, Gratitude and Good work to the students.
Noted paediatric allergist and Immunologist of USA, Dr P K Vedanthan congratulated the students for joining the medical field and said that this profession is dedicated to the service of humanity.
The executive director of AIIMS Rishikesh, Dr Meenu Singh informed that white coat ceremony had been organised for the first time in AIIMS Rishikesh. She said that the purpose of the function is to develop a sense of dedication along with studies by the selected students in MBBS keeping in mind the medical service from day one.