Crime
Doon police arrest man for killing elderly woman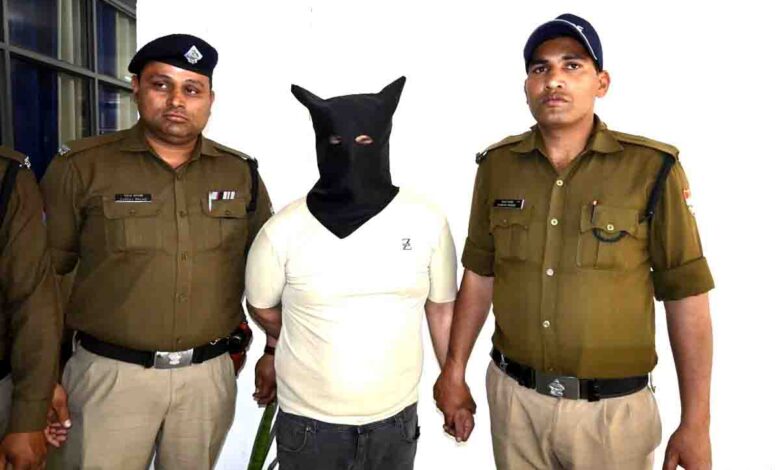 Monday, 13 March 2023 | PNS | DEHRADUN
Accused killed woman for money to overcome heavy debt after losing job
Dehradun police arrested a 41-year-old man for allegedly killing a 75-year-old woman Kamlesh Dhawan who was found dead with her throat slit at her home on March 4 in the Patelnagar area. The senior superintendent of police Daleep Singh Kunwar said on the weekend that the arrested accused Mahendra Singh Mehta is a resident of THDC Colony in Patelnagar who allegedly murdered the woman to loot her house where she used to live alone. He said that the accused stated during the investigation that he was in heavy debt after losing his job as a manager at a local hotel last year.
The SSP said, "He also got into gambling and drinking due to which his wife left along with their two sons for her parent's home in Mumbai. He then came under heavy debt and started living in his sister's house in the Patelnagar area. He came to know about the victim living alone at her house a few days before the murder and decided to loot her house  to get easy money to pay off his debt." Kunwar said that the accused went to her home on March 2 on the pretext of asking about a room which she had put on rent. He said that Mehta managed to get details about her background during the conversation and estimated that she must be having a considerable amount of cash and jewellery at home which he could loot and pay his debt.
"The accused said that he planned the loot after returning to his home. He again went there the next day with a knife on the pretext of enquiring about the room and asked her for a glass of water as per his plan. When she entered the kitchen, he grabbed her but she started screaming and didn't stop despite him threatening her to be quiet so he stabbed her in the neck. She immediately collapsed in a pool of blood and died," said Kunwar. Mehta searched the house for money and jewellery after killing her but could only find cash of nearly Rs 5,000 which he stole and escaped. The police have recovered the clothes of the accused worn during the murder and the knife used to kill the victim. The Inspector General of Police, Garhwal, Karan Singh Nagnyal and SSP Dehradun have also announced to reward the police team with Rs 40,000 and Rs 25,000 respectively for solving this case.