Entertainment
Development & culture fest elicits positive public response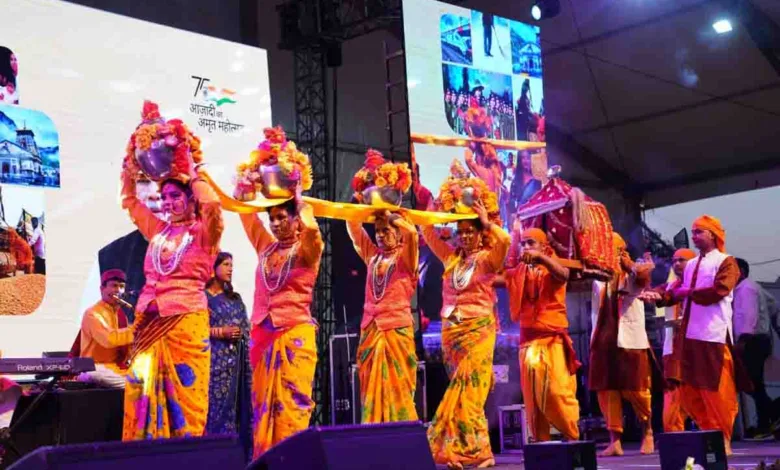 Saturday, 03 June 2023 | PNS | DEHRADUN
The five-day 'Nau Varsh Utkarsh Ke' development and culture festival organised jointly by the Directorate of Information and Public Relations and the Mussoorie Dehradun Development Authority elicited enthusiastic participation of the public on Friday also.
Craftsmen and members of self help groups who have set up stalls at the Sanatan Dharm Inter College ground said that the event has provided income generation opportunities to them. More than 50 stalls installed at the venue have been attracting a steady stream of visitors since the event was inaugurated on May 30. Stalls selling local produce and other items, digital exhibition and departmental stalls informing visitors about public welfare schemes of the Central and State government along with cultural performances in the evening have been keeping the visitors engrossed. The stalls selling items made from mandua and other local produce along with handicraft items made from local material and juices of mountain fruits and flowers have attracted a considerable number of visitors at the venue. The digital exhibition informs the visitors about Swachchh Bharat mission, Ujjwala Yojana, Ayushman Bharat, road, rail and ropeway connectivity, women empowerment, Vande Bharat Express, Kedarnath reconstruction project and other schemes and works of the Central and State governments.
On Friday evening, noted folk singer Pritam Bharatwan entertained the crowds with his popular numbers along with other folk artistes. The information director general Banshidhar Tiwari, additional director Ashish Tripathi, joint director KS Chauhan and deputy director Manoj Srivastava among others were also present on the occasion.