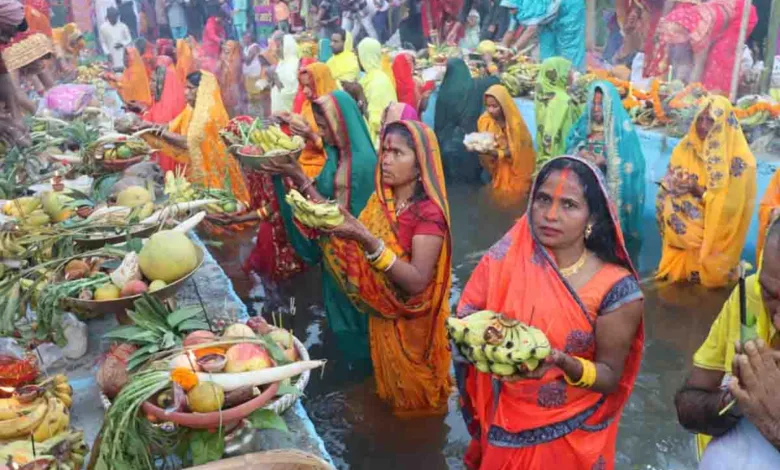 Monday, 20 November 2023 | PNS | DEHRADUN
The Chhath Pooja festival which commenced with the ritual of Nahay Khay on Friday will conclude today. The president of Bihari Mahasabha, Lalan Singh said that each day has its own significance in Chhath Pooja.
On the third day of Chhath on Sunday, the devotees offered Arghya to the sun in the evening after fasting for 24 hours. The festival will conclude with the offering of Arghya to the rising sun on the fourth day on Monday. As per the belief, those who fast on Chhath Pooja festival and conduct all the rituals with faith, devotion and dedication attain happiness and prosperity, added Singh. He said that the final day of Chhath is the day when the devotees who observe the fast can also enjoy prasad and other delicacies post the morning Arghya along with their family members.