State
Badrinath temple closed for winter, Char Dham Yatra concludes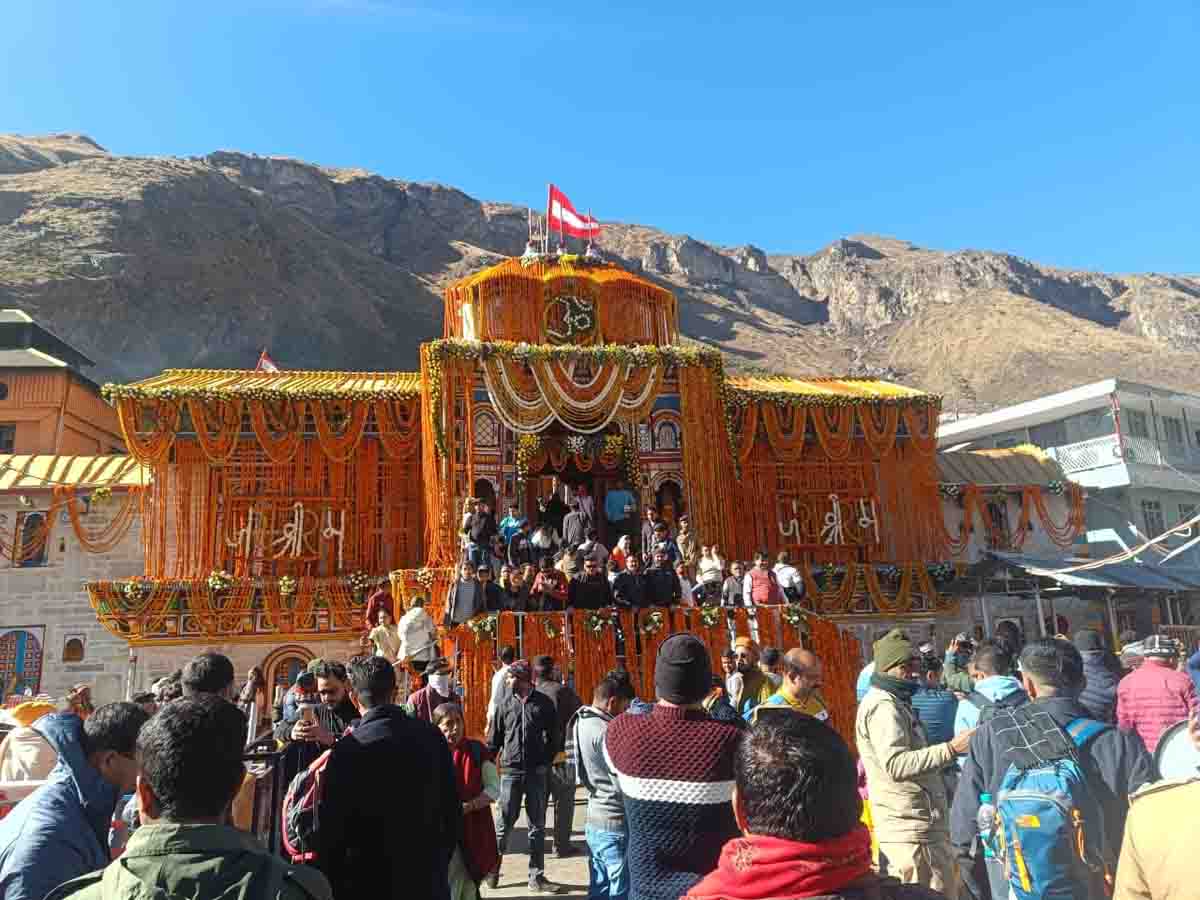 Sunday, 19 November 2023 | PNS | JOSHIMATH
The Badrinath temple in Chamoli district was closed to the public for the winter on Saturday. More than 5,000 people were present on the occasion. The closure of the Badrinath temple marks the end of the Char Dham Yatra this year. The rituals began early in the morning and culminated at 3:33 PM when the portals of the temple were ceremoniously closed to the public.
Officials stated that more than 5,500 devotees were present at the time of the closure of Badrinath temple. Various donors and the Indian army also organised Bhandaras for the devotees on the occasion. Locals rendered devotional folk songs while the Garhwal Scouts band also played devotional tunes to mark the occasion.
Badrinath Kedarnath Temple Committee officials informed that on Sunday, the dolis of Uddhav and Kuber will leave for Pandukeshwar while the seat of Adi Shankaracharya will be taken to the Narsinh Mandir in Joshimath. The BKTC chairman Ajendra Ajay said that the Char Dham Yatra this year had been historic with a record 38 lakh people visiting Badrinath and Kedarnath temples. More than 18 lakh people had visited Badrinath till the time of its portals being closed for the winter on Saturday, he added.