Breaking News
Authorities impose measures to check crowding at tourist destinations in Doon & Nainital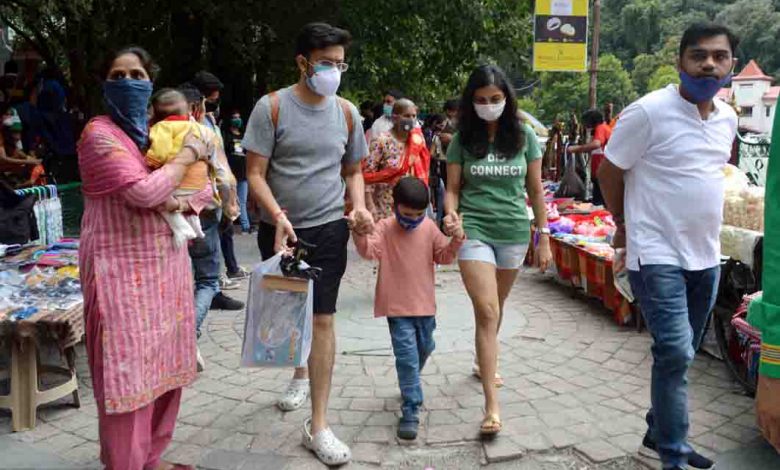 Sunday, 11 July 2021 | PNS | Dehradun/Nainital
In order to prevent crowding by visitors at tourist destinations and check the resulting Covid-19 threat, the state government is expected to talk to hoteliers to put a cap on the booking in hotels in Nainital and Dehradun districts. Meanwhile, the authorities in Dehradun and Nainital strictly enforced Covid guidelines and other measures to prevent crowding in popular tourist destinations like Mussoorie and Nainital. In Dehradun district, only those tourists with RT-PCR negative test not more than 72 hours old and with prior hotel bookings are being allowed to enter Mussoorie while similar measures have been adopted along with a changed traffic management plan in Nainital.
Talking to The Pioneer, the Nainital district magistrate Dhiraaj Garbiyal said that though no orders have been received yet to put a cap on bookings in hotels, considering the recent Uttarakhand High Court directions and the Covid-19 threat, various measures have been taken to prevent crowding in the lake city. Tourists are being allowed to enter only with an RT-PCR negative report. In order to prevent traffic congestion, the authorities got tourists to park about 500 four wheelers at Rusi bypass and 200 two-wheelers at Narayannagar and then sent them to Nainital by shuttle service. As a result of this and other steps taken to divert traffic to nearby tourist destinations outside Nainital, the lake city did not witness the congestion seen on the previous weekend.
In Dehradun district which had witnessed considerable crowds of tourists on the previous weekend, the district administration has directed that only those tourists with RT-PCR negative report and hotel booking will be allowed to enter Mussoorie. At the popular tourist destination of Kempty Falls which is located in Tehri district near Mussoorie, the district administration has put a limit of 50 people allowed to visit the spot at a time. The police in Dehradun and Nainital districts are implementing Covid guidelines in popular tourist destinations and issuing challans to those not wearing masks and violating other Covid guidelines.
It is pertinent to mention here that following media reports and after photos and videos of tourists crowding popular tourist destinations violating Covid guidelines in hill stations went viral, the union government and even Prime Minister Narendra Modi had expressed concern about the Covid risk from such behaviour. TheUttarakhand High Court had earlier directed the state to reconsider the weekend relaxation provided to tourists.