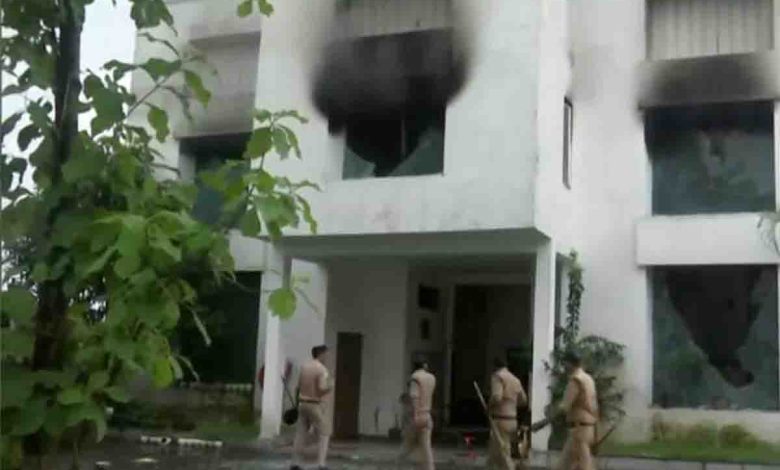 Victim's body recovered, Government & public in action mode seeking justice
Saturday, 24 September 2022 | PNS | DEHRADUN 
Public anger over the murder of 19-year-old Ankita Bhandari in Uttarakhand led locals on Saturday to set part of the resort run by the main accused Pulkit Arya, son of a BJP leader and former State minister level position holder Vinod Arya, on fire after the government earlier started demolishing it late on Friday night. Locals also damaged the vehicle of BJP's Yamkeshwar MLA Renu Bisht when she reached All India Institute of Medical Sciences (AIIMS) Rishikesh after Ankita's body, recovered from Chilla canal early on Saturday morning on the seventh day after she was reported missing, was brought there for post mortem. Meanwhile, chief minister Pushkar Singh Dhami ordered a probe by a Special Investigation Team (SIT) while the BJP expelled the former State minister Vinod Arya and Ankit Arya, brother of main accused Pulkit Arya, from the party with immediate effect. On Dhami's instructions, Ankit Arya was also removed from the post of nominated vice chairman of OBC commission.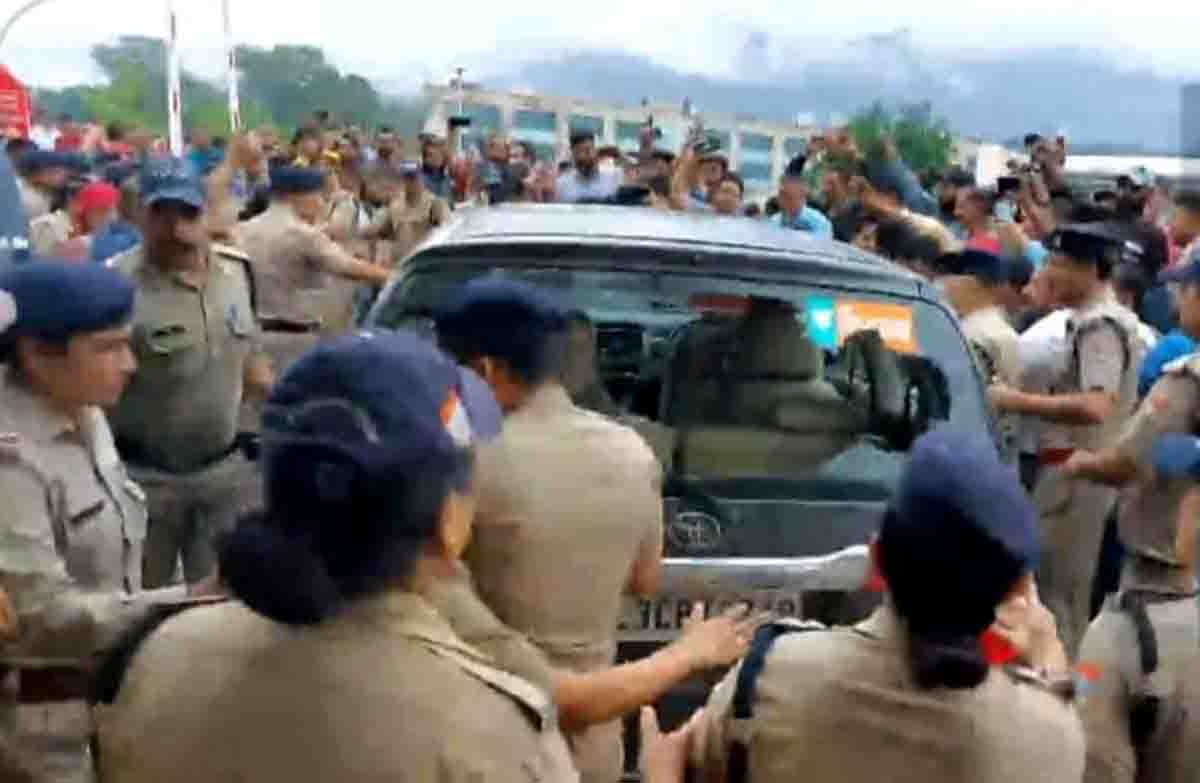 The State Disaster Response Force (SDRF) personnel had started searching for Ankita's body on Friday after learning from the accused about the location where she was pushed into the canal. The personnel found her body early on Saturday morning. The body was taken to AIIMS Rishikesh where a number of citizens were already demonstrating demanding the death penalty for the perpetrators of the crime. Yamkeshwar MLA Renu Bisht reached the institute only to be greeted by slogans by the irate crowd with one of the people also breaking the rear window of her SUV.
Meanwhile, the director general of police Ashok Kumar in a telephonic conversation with the father of the victim assured him of all possible action to ensure that the perpetrators receive the death sentence. In the audio clip of the conversation shared on social media, the emotional father could be heard opining that the accused should have been encountered, though Kumar told him that action has to be taken according to the law. He was assured that the police will aim through investigation and evidence to secure the death penalty for the perpetrators.
The murder of Ankita Bhandari has caused a stir in Uttarakhand with the heinous crime eliciting focus on various aspects of the crime including indiscriminate and illegal construction of resorts and land laws among other aspects. CM Dhami has ordered a survey of all tourist resorts in the State while Vidhan Sabha speaker Ritu Khanduri has raised questions at the efficacy of the revenue police system and stressed on the need for strong land laws in the State. Meanwhile, opposition parties are organising protests to pay homage and demand justice for the victim.