Crime
14 trucks seized for illegal transit of sub minerals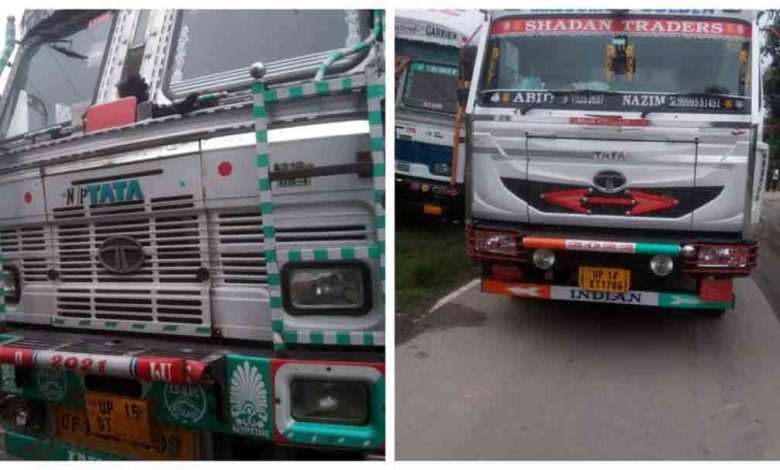 Wednesday, 31 August 2022 | PNS | Ramnagar
The Terai west divisional forest officer has seized 14 vehicles found involved in illegal transit of sub minerals. The action taken by the Forest department has caught the mining mafia in the region unaware.
According to officials 40 department personnel were divided into three teams to conduct raids against illegal transit of sub minerals. The network of informants was activated and taking action on tip offs, raids were conducted in various locations to seize 14 vehicles involved in the illegal transit.
The vehicles seized by the authorities were loaded with sub minerals and were in transit without payment of royalty. The vehicles seized by the departmental teams include six 22-tyre trucks, five 14-tyre trucks, two 12-tyre trucks and one 10-tyre truck. The Terai west forest division, Ramnagar divisional forest officer Kundan Kumar said that the department was getting information for a long time regarding illegal transit of sub minerals in the Kashipur range. The department formed teams and acted on tip offs provided by informants. He said that similar action will be taken in the future too. Cases will also be lodged against the owners of the vehicles found involved in such activity, added the DFO.