Breaking News
Water discharge drops, number of cracked buildings stable in Joshimath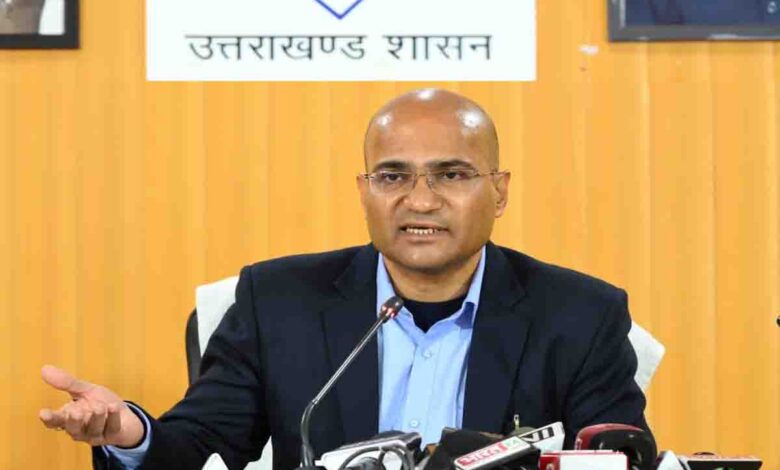 Saturday, 28 January 2023 | PNS | DEHRADUN
The discharge of underground water in land subsidence affected Joshimath has reduced considerably but is still active. The number of identified cracked homes has not increased since January 24. The Disaster Management secretary Ranjit Kumar Sinha informed that the initial discharge of water in Joshimath which was 540 litres per minute (LPM) on January 6, has currently reduced to 171 LPM. Cracks have been identified in a total of 863 buildings. Further, 250 families have been temporarily displaced in view of security. The number of displaced family members is 902. While most of the families have shifted to temporary accommodations provided by the government, 39 affected families have moved to relatives or rented accommodations.
Informing the media about the work being done by the State government for relief, rescue and permanent/temporary rehabilitation for residents of Joshimath affected by land subsidence and landslides, Sinha said that an amount of Rs 3.36 crore has been distributed to 224 affected landowners in Joshimath as interim relief. Apart from this, an amount of Rs 47.50 lakh has been distributed as immediate relief to 95 affected tenants. He informed that model pre-fabricated shelters are under construction on the land of Horticulture department in Joshimath. The construction is likely to be completed soon. Land development work is going on for pre fabricated transition centre at Dhak village, Chamoli. In what may be seen as a cause for some temporary relief, the number of buildings with cracks has not increased in the latest survey.
In the temporary relief camps, Joshimath has a total of 661 rooms with a capacity of 2,957 people and Pipalkoti has 491 rooms with a capacity of 2,205 people. Till now cracks have been noticed in 863 buildings. Out of these, 181 buildings are located in the unsafe zone. He informed that one area/ward has been declared unsafe in Gandhinagar, two in Singhdhar, five in Manoharbagh and seven in Sunil.