Top Stories
Violation of norms in termination order of VS employees?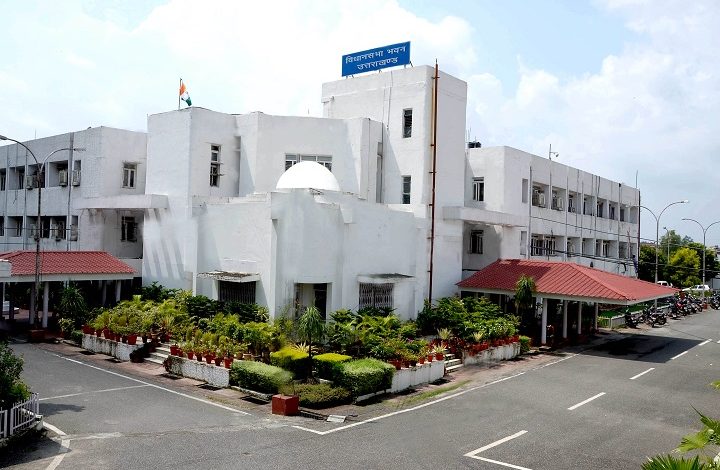 Wednesday, 28 September 2022 | Gajendra Singh Negi | DEHRADUN
Employees not served one month's notice as mandated in the termination of service regulations
 The Vidhan Sabha secretariat has started issuing termination of service notices to the 228 ad hoc employees appointed in the years 2016, 2020 and 2021 but it has failed to follow the necessary procedure required in removal of temporary employees from government service. The removal of service of any ad hoc or temporary employee is governed by the Uttaranchal Temporary Government Servants (Termination of Service) Regulation -2003.
This regulation holds that service of a temporary employee can be terminated by the appointing authority on issuance of one month of notice to the employee concerned. However the service can be terminated immediately on the payment of the one month's salary or the emoluments being received by the employee just before the cessation of service. In the case of mass removal of these 228 employees from the service, the Vidhan Sabha secretariat has not issued any notice to them and has not even given them a salary of one month as mentioned in the regulation in case of immediate removal. Further the regulation of 2003 mentions that any temporary employee can be removed only by the appointing authority which in the case of these employees is the Vidhan Sabha secretary.
The Pioneer is in possession of an office order of termination which has been issued by deputy secretary Narendra Singh Rawat. It is worth mentioning here that the Vidhan Sabha secretary Mukesh Singhal has been put under suspension by the Assembly speaker, the deputy secretary Hem Pant is handling the charge of the secretary.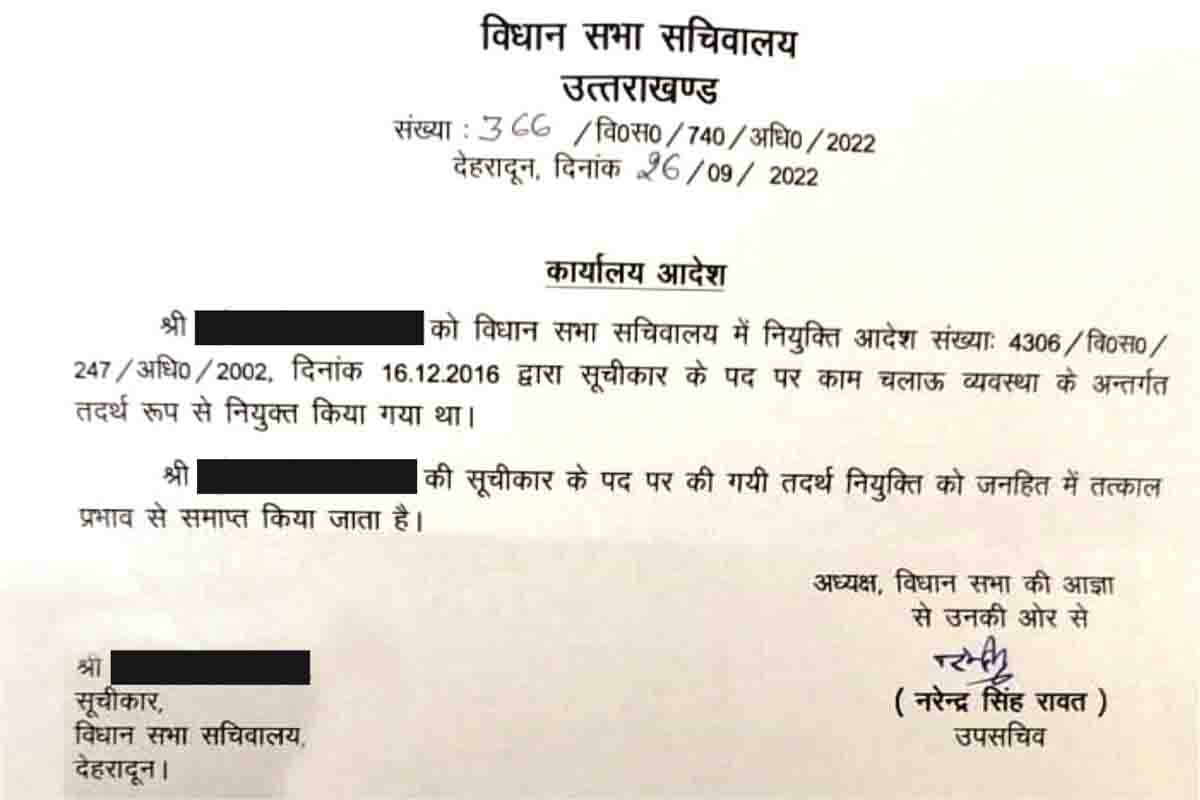 As per the procedure Pant should have issued the removal orders instead of Rawat. In the termination order it is mentioned, "Your appointment had been terminated with immediate effect in public interest.'' The experts point out that only transfers are affected in public interest and not termination.
It is being speculated that the court can issue a stay on execution of the termination orders in the wake of these glaring loopholes.
When contacted by The Pioneer one of the employees who has received the termination notice said that it is unfortunate that such a large number of employees are being removed from the service without giving them a chance to explain their position. He said that no notice was issued to them by the Vidhan Sabha secretariat before handing over the termination notice. He added that the employees are now left with no option but to take the matter to the court to get justice.