Others
Various decisions taken in State wildlife board meeting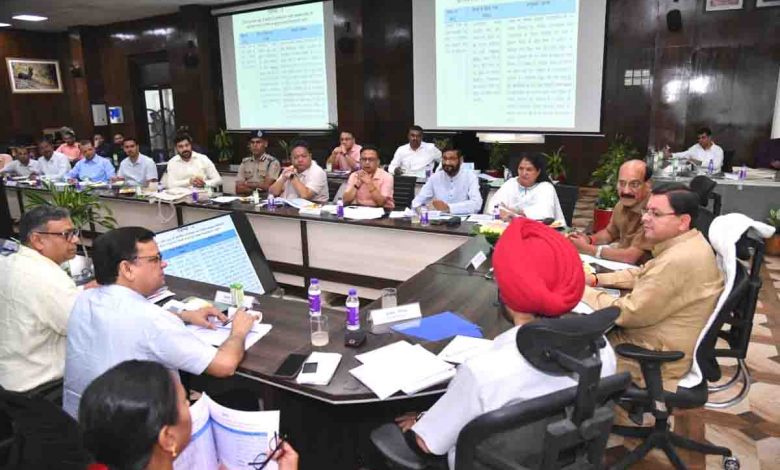 Wednesday, 22 June 2022 | PNS | Dehradun
Guidelines will be prepared for behaviour of tourists in tiger reserve, protected areas and other tourism forest areas. Further, centres of excellence for human-wildlife conflict mitigation and wildlife health will be established in Uttarakhand. Primary response teams will be formed with the cooperation of local communities to work for wildlife protection and prevention of forest fires. These were among the decisions taken in the 17th meeting of the State wildlife board presided over by chief minister Pushkar Singh Dhami here on Tuesday.
The CM expressed dissatisfaction at the wildlife board meeting being held after a long duration and stressed that it should be held regularly and on time. He said that formalities related to welcome should be done away with in the meeting and discussion should be started on the agenda so that more time is available for discussing the important issues. The meeting should not be restricted to discussion but also focus on finding solutions, he stressed.
Dhami said that the Forest department has a vital role in the State's development. Stating that forest conservation, wildlife protection and environmental conservation are very important, he added that the development of the State is also important. He stressed on the need for coordination between ecology and economy. The CM told officials to work on mitigation of human-wildlife conflict as a priority. Effective technologies which can be used should be utilised especially to protect agriculture from monkeys. A permanent solution should be found for this problem. He further said that as many fruit trees as possible should be planted during the Harela festival. The event should not be limited to the Forest department but should be observed as a festival of the public. Dhami also told officials to regularly follow up the proposals sent to the Centre after recommendation from the State. A special official should be appointed for this purpose if needed. Various other issued including forest land transfer for the planned ropeway from Sonprayag to Kedarnath and Govindghat to Hemkund Sahib ropeway were also discussed in the meeting. Forest minister Subodh Uniyal, MLAs Renu Bisht, Anil Nautiyal, chief secretary SS Sandhu, additional chief secretary Radha Raturi, PCCF Vinod Kumar Singhal and other officials concerned were also present in the meeting.