Top Stories
Uniform academic calendar to be implemented in universities: Rawat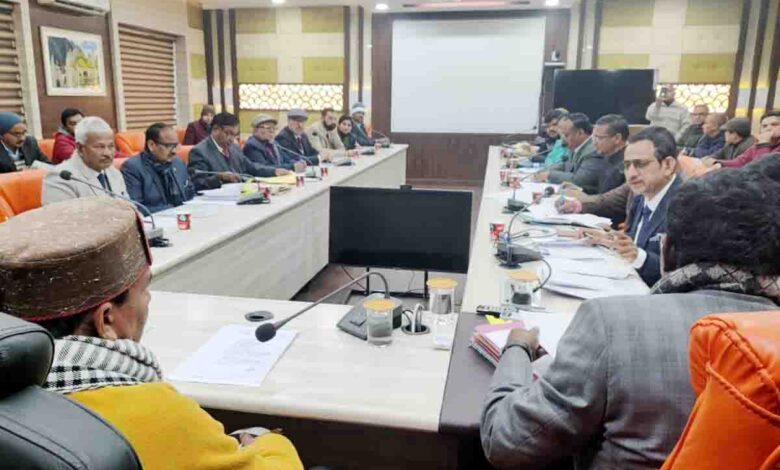 Monday, 30 January 2023 | PNS | DEHRADUN
In order to develop a better educational atmosphere in the State, a uniform academic calendar will be implemented in all government universities in the State. Uniformity will be brought to remove differences in timings of entry, examination, results, student union elections and convocations which will save the time of students and make it convenient for them to gain entry in other institutions. In addition to this, for qualitative improvement in higher education it will be mandatory for all educational institutions to undergo National Assessment and Accreditation Council (NAAC) evaluation for which training through workshops has also been facilitated. The vice chancellors of the universities have also been directed to fill various posts lying vacant in the varisities for a long time. The State's Higher Education minister Dhan Singh Rawat issued these directions while chairing a review meeting of the Higher Education department.
It was unanimously decided in the meeting that for a quality academic atmosphere in the State, a uniform academic calendar will be implemented for same dates of admission, examination, results, student union elections and convocation in all State universities. All the university vice chancellors will sit together and prepare the draft of the academic calendar in two weeks and the same will be finalised in the next meeting and sent to the State government for approval. Rawat said that it has often been seen that the process for aspects like admission to holding of exams undergoes for months in the universities, which delays the examination and also results in delays in declaration of the results. Considering such aspects, it is necessary to bring about a uniform academic calendar for the universities, he said. The minister said that the universities will have to ensure classes on 180 days mandatorily in colleges affiliated to them, motivate students to sit and study in libraries and implement the mandatory requirement for 75 per cent attendance of students before they appear in the examination. He said that NAAC evaluation is necessary for all universities and colleges to ensure quality and employment oriented education, adding that half a dozen workshops are being organised in the State for this purpose.
Higher Education secretary Shailesh Bagauli informed in the meeting that from the new academic session, the admission of students in all universities and colleges will be done mandatorily through the Samarth portal. Along with academic activities, priority will also be accorded to research work and skill development related aspects.