Breaking News
U'khand's first pink vending zone to be launched in Haridwar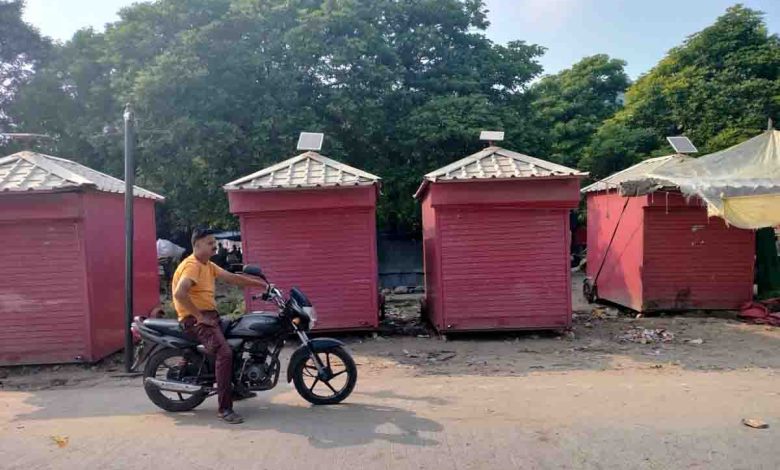 Saturday, 17 September 2022 | PURNIMA BISHT | DEHRADUN
The Municipal Corporation of Haridwar (MCH) is planning to launch the State's first pink vending zone in the Rodi Belwala area of Haridwar in two weeks.
The corporation has also selected 100 women including members of various Self Help Groups (SHGs) and street vendors who do not have a space to set up their shops in the city. These women will be allocated kiosks and vending space to set up their shops in the pink vending zone set exclusively for women street vendors. The municipal commissioner of Haridwar, Dayanand Saraswati told The Pioneer that MCH would be the first Urban Local Body (ULB) in the State and one of the first few in the country to take this initiative to create a safe space exclusively for small businesswomen and women street vendors.
The process of selecting the shortlisted 100 women was started last year and the MCH team has taken necessary actions like verifying the background of each selected woman to ensure only eligible vendors get the opportunity to be part of the pink vending zone, said Saraswati. He also informed that the beneficiaries will be given a subsidy on kiosks too. "We are planning to launch the vending zone by the end of this month and women will be able to sell their products ahead of the festival season," Saraswati said. He said that the corporation has started with setting up a single pink vending zone in the city in the initial phase to ensure women vendors are getting all the facilities they need to take off their business.
Considering the feedback from women vendors and others, the MCH will work on setting up more pink vending zones in other parts of the city too, stated the commissioner.