Top Stories
U'khand Govt deploys three more senior officers in Silkyara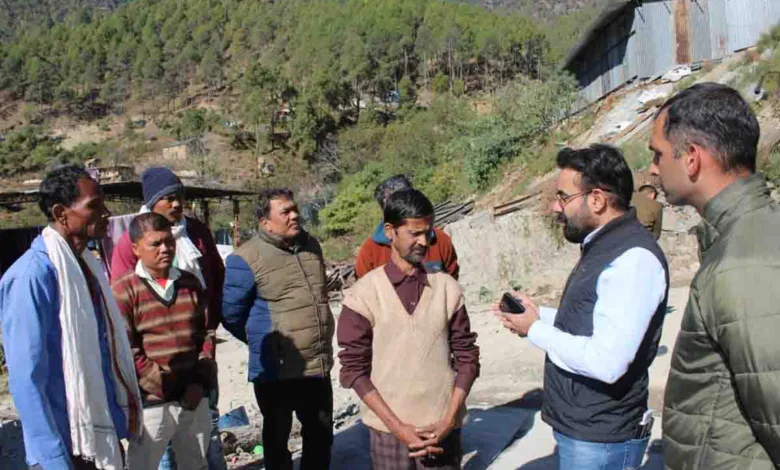 Tuesday, 21 November 2023 | PNS | DEHRADUN
The Uttarakhand government has deployed three more officers in Silkyara, Uttarkashi for better coordination and supervision of the ongoing rescue operation which is underway to evacuate 41 labourers trapped in the tunnel since November 12. These officers have been included in the coordination team constituted for better coordination and sharing of information with officers of the other states.
The Chief Minister Pushkar Singh Dhami said on Monday that minute to minute information about the operation is being shared with the relatives of the labourers trapped in Silkyara tunnel and for sharing information with relatives and officer of other States a Police control room was set in Uttarkashi from the day of the incident itself.
Dhami said that at the level of the State administration senior IAS officer Niraj Khairwal has been deputed for coordinating with the central institutes, agencies and experts. Apart from this SDM Shailendra Singh Negi is also on the spot.
He said that the SDM Haridwar Manish Singh, District Supply Officer (DSO) Haridwar Tejbal Singh and DSO Rudraprayag Akhilesh Mishra will join the team of officers deputed in Silkyara for coordination purposes. These officers will take care of the staying and transportation arrangements for the relatives of the labourers. They will also oversee other arrangements associated with the rescue operation.
Dhami has directed the senior officers of the administration to take care of the boarding, lodging and transportation arrangements for the relatives coming to inquire about the wellbeing of the trapped workers. He said that the government will make these arrangements for the relatives of the labourers and bear their expenses. The CM said that the rescue operation in Silkyara tunnel is going on at full swing.
The CM added that the government will bear the expenses of the relatives of the trapped labourers who want to come here for knowing the well being of the labourers. On a stern note, the CM said that the officer should work with complete sensitivity and promptness so that the labourers trapped in the tunnel do not face any trouble.