Breaking News
Uttarakhand gears up to host important meetings of G20 summit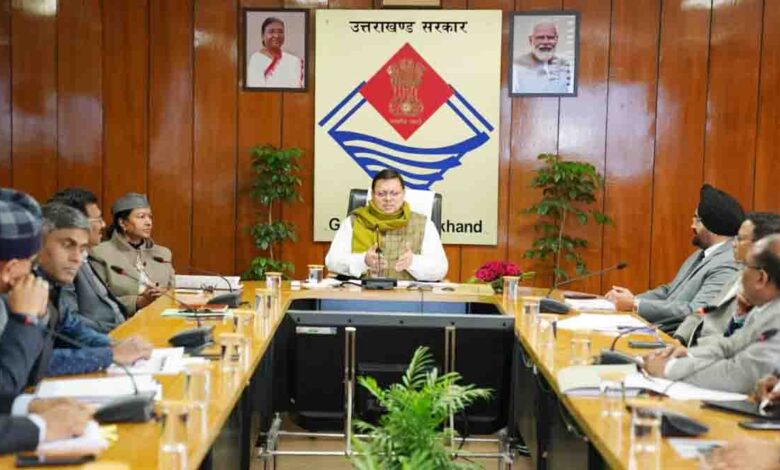 Summit a very good opportunity giving international recognition for the local products: CM
Thursday, 26 January 2023 | PNS | DEHRADUN
The State administration is gearing up for hosting important meetings of G-20 countries in the last week of May and June this year. On Wednesday the chief minister Pushkar Singh Dhami held a review meeting on preparations for these meetings at the State secretariat. Speaking on the occasion, the CM said that the secretary of the department concerned would hold a regular reviews of the preparations. The CM said that he himself would check the preparations every 15 days.
He said that these meetings would give new recognition to the State on the international forum. The representatives of the G-20 countries would also participate in the Ganga Arti in Rishikesh.  The CM directed the officers to make necessary preparations for the presentation to be given to the participants of the G-20 countries in these meetings. He said that the summit is a very good opportunity for us to provide national and international recognition for the local products of Uttarakhand. Dhami said that special features of the products which need to be highlighted should be identified. He said that efforts are being made to ensure that one meeting each of the G-20 is hosted in Garhwal and Kumaon divisions. Two meetings of the G-20 summit are scheduled in Uttarakhand. He said that a comprehensive public awareness campaign should be undertaken by the education, higher education, information, and Police for these meetings.
The CM directed that stalls of local products should be set up in the places where the G-20 meetings would be held and cultural programmes should also be held. The arrangements of Yoga and Panchakarma should also be made and presentations on the works done by the State in the field of Yoga and Ayurveda should be made.
The chief secretary S S Sandhu, Additional Chief Secretary (ACS) Radha Raturi, ACS Anand Bardhan, Principal Secretary R K Sudhanshu, and others attended the meeting.