State
U'khand best investment destination: Dhami to Gujarat industrialists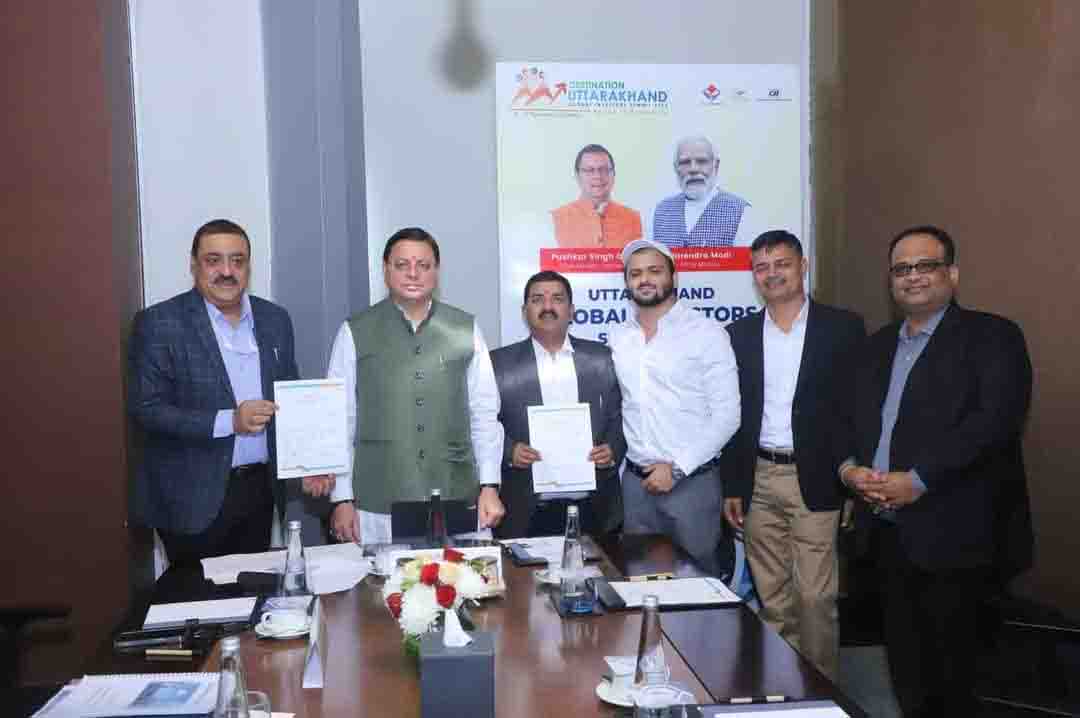 Thursday, 02 November 2023 | PNS | DEHRADUN
Chief minister Pushkar Singh Dhami has said that more encouragement will be given for the entrepreneurs investing in the mountainous districts of the State. He was addressing the representatives of the industry during a roadshow at Ahmedabad in Gujarat on Wednesday. Dhami said that the Uttarakhand government is consistently striving for the development of industry in the State. He said that the State government has formulated 30 new policies after taking suggestions from the industry and many more policies are being simplified. Inviting the investors to attend the global investors summit being held in Dehradun on December 8 and 9, Dhami said that the State has set in place a single window system to encourage investment and it is being made more effective.
Dhami said that the then Prime Minister Atal Bihari Vajpayee had given a special industrial package to the State after its creation which resulted in increased industrial investment in Uttarakhand.
The CM said that the State has vast potential for investment and a land bank of 6,000 acres has been created for industry. He said that the natural beauty and better human resource is attracting the investors to invest in the State. The CM added that the State is moving forward while maintaining a balance between the ecology and economy. He said that Uttarakhand is a good destination to invest in and the air, rail, road and ropeway connectivity are increasing rapidly in the State. The CM said that more than 52 lakh pilgrims have so far visited the State for the Char Dham Yatra.
The CM said that Gujarat is the land of Lord Krishna, Mahatma Gandhi and Sardar Patel. He said that this land has given a PM like Narendra Modi under whom India has created a special place for itself in the world forum.
Speaking on the occasion, the Finance and Urban Development minister Prem Chand Agarwal said that Uttarakhand offers a peaceful environment for setting up industrial units. He said that under the leadership of CM Dhami works in the direction of simplification of the policies and implementation of new policies is going on, Agarwal said that Uttarakhand possesses transportation facilities, power supply and better human resources which are needed for setting up industrial units. He claimed that Uttarakhand is the State where the power tariffs are cheapest.
The principal secretary R K Sudhanshu, secretary Vinay Shankar Pandey, director general of industry Rohit Meena and the representatives of the industry were present on the occasion.