Crime
Three men arrested, four cows rescued from slaughter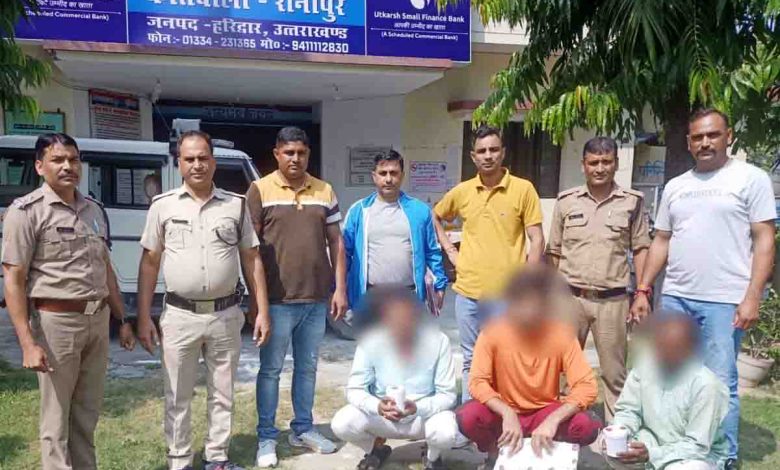 Monday, 03 October 2022 | PNS | HARIDWAR
The police rescued four cattle and arrested three men accused of illegal cow slaughter in the Salempur area of Ranipur in Haridwar. The cow protection squad had received information that some persons were slaughtering cows at a house in Salempur. The team reached the spot and rescued four live cattle and about 150 kilograms of meat.  The accused men arrested by the team have been identified as Anees, Umer, and Ikram.
Police officers Sharad Singh and Ashish Kumar of the cow protection squad received information on Sunday morning that cows were being slaughtered in the home of a person called Ikram in Salempur.  In addition to rescuing four cows that were about to be slaughtered, the team also recovered about 150 kilograms of beef from the site.  The team also recovered the scooter from the spot which was being used to supply the meat.
Ranipur Kotwali in-charge Ramesh Tanwar said that the police have registered a case against the three arrested accused under relevant sections and sent them to jail.