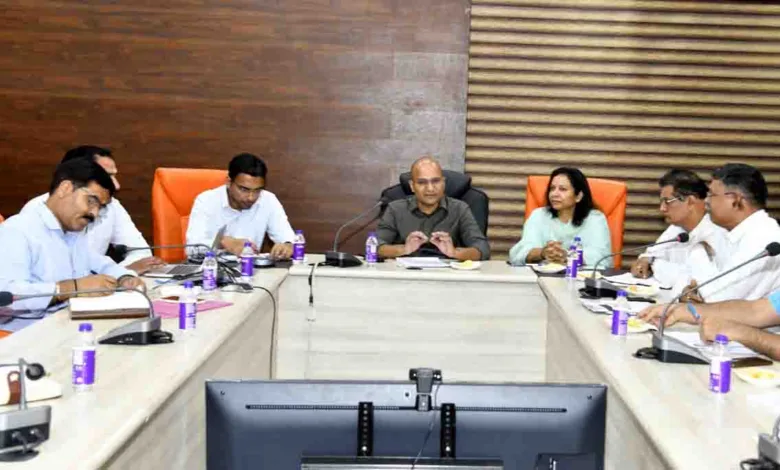 Tuesday, 30 May 2023 | PNS | DEHRADUN
The Uttarakhand administration has started gearing up to meet the challenge of the Monsoon in the State. On Monday the secretary Uttarakhand State Disaster Management Authority (USDMA), Ranjit Sinha held a video conferencing session with the district magistrates of all the districts in which the pre-monsoon preparations were discussed. In the meeting Sinha directed all the DMs to compulsorily conduct mock drills in their districts. He directed that all the departments concerned should appoint a senior officer as a nodal officer to deal with any situation of disaster so that the problems of the districts reach to the level concerned.
Sinha said that all the districts should earmark the places of storage of water, edible items and medicines and the areas highly sensitive for disaster. He suggested that hoardings having the phone numbers and other details of the officers concerned should be placed near the roads. This would be helpful for the people in the situation of disaster. The secretary directed that the satellite phones, wireless sets and other things available in the districts should be in functional condition. In the meeting a detailed presentation was given on the staging area prepared in the situation of disaster, joint control room, shelter, tele- communication, media management and crowd management were discussed. The secretary directed the DMs and the state level officers to deal with any situation of disaster promptly and in a planned manner. The inspector general of State Disaster Response Force (SDRF) Ridhim Agarwal, additional secretary of disaster management Savin Bansal and the state level officers of all linear departments attended the meeting.