State
Political temperature in Doon soars as Koshyari expresses wish to quit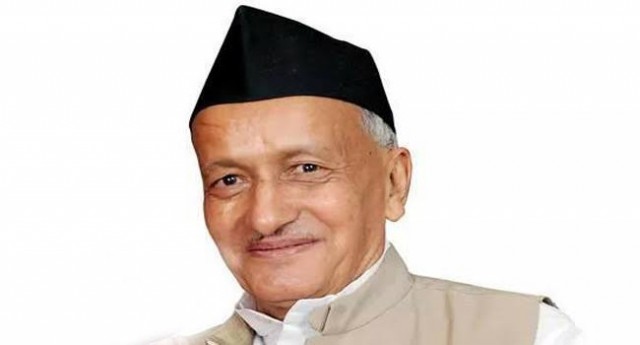 Wednesday, 25 January 2023 | PNS | DEHRADUN
The offer made by the Maharashtra governor Bhagat Singh Koshyari to resign from his post has heated up the political environment in Uttarakhand. Though the veteran leader has expressed his desire to spend the rest of his life in reading, writing and leisurely activities, not many in the Himalayan State believe that Koshyari would not remain active in politics. Meanwhile, former chief minister Harish Rawat said on social media on Tuesday that it is an interesting coincidence that Ramesh Pokhariyal Nishank had talked about quitting the union cabinet on health grounds about one and half years ago. "Now another illustrious son of Uttarakhand Bhagat Singh Koshyari is talking about having bad health, we all pray that he regains his health. But is Maharashtra also doing the same?'' Rawat said.
Rawat's cryptic question in the later part of his comment is an oblique reference to the controversies created by the octogenarian leader during his tenure as Governor of Maharashtra. In November last year Koshyari kicked up a major controversy when he termed Shivaji Maharaj as an icon of the past and said that people like BR Ambedkar and Nitin Gadkari are the modern icons for the people of Maharashtra. His statements on the Jyotirao Phule and Savitribai Phule also evoked strong responses. His decision to administer the oath of office of chief minister to Devendra Fadnavis and deputy CM to Ajit Panwar in an early morning swearing in ceremony drew widespread criticism from opposition parties and other quarters.
The political observers point out that given his stature and the following he commands it would be difficult for Koshyari to remain politically inactive in the State. They opine that being a mass leader Koshyari is very popular in the State and many leaders of Uttarakhand BJP including incumbent chief minister Pushkar Singh Dhami and former CM Trivendra Singh Rawat were his protégés and in such a situation it is very likely that he will emerge as a power centre in Uttarakhand BJP.