Crime
Police find deformed skeleton of infant allegedly killed by father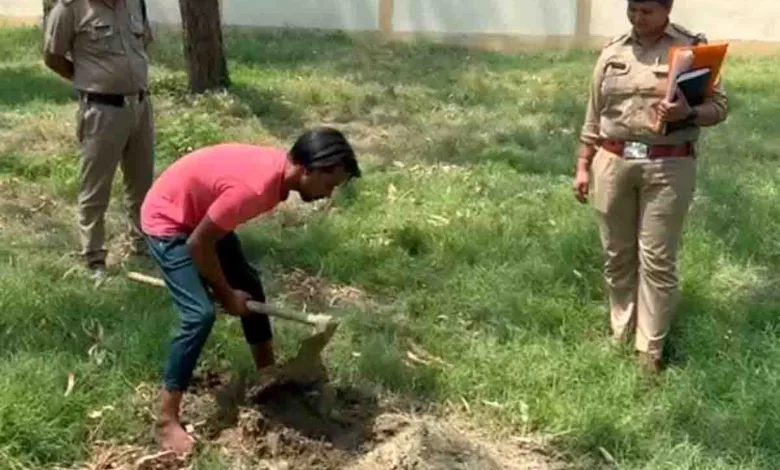 Wednesday, 31 May 2023 | PNS | DEHRADUN
Haridwar police on Tuesday found a deformed skeleton of a female infant who was allegedly killed by her father, said the senior superintendent of police Ajai Singh. He said that the accused named Rashid was taken into custody on various charges including forcing a woman to marry him, allegedly forcing her into unnatural sex, domestic violence and demanding dowry among others.
He said that Rashid was also accused of killing his infant daughter soon after her birth. He said that Haridwar district's Laksar police got these complaints against the accused on May 19 and arrested him the next day. He was sent to the district jail on judicial custody remand after being presented in the court. He claimed that as per the information provided by Rashid during the remand, the police recovered a deformed skeleton of a three-day old female child from the Sultanpur cemetery. The infant was allegedly killed by him. He said that the legal process was carried out in the presence of Nayab Tehsildar.
The police have sent the remains for postmortem and a DNA test will also be conducted to gather strong evidence in the case against the culprit, said Singh. He said that the accused Rashid was sent back to jail after carrying out necessary medical tests as per the rules. The police will take further action against him on the basis of evidence and test reports, added SSP.