State
Municipal commissioner drives garbage collection vehicle as workers go on strike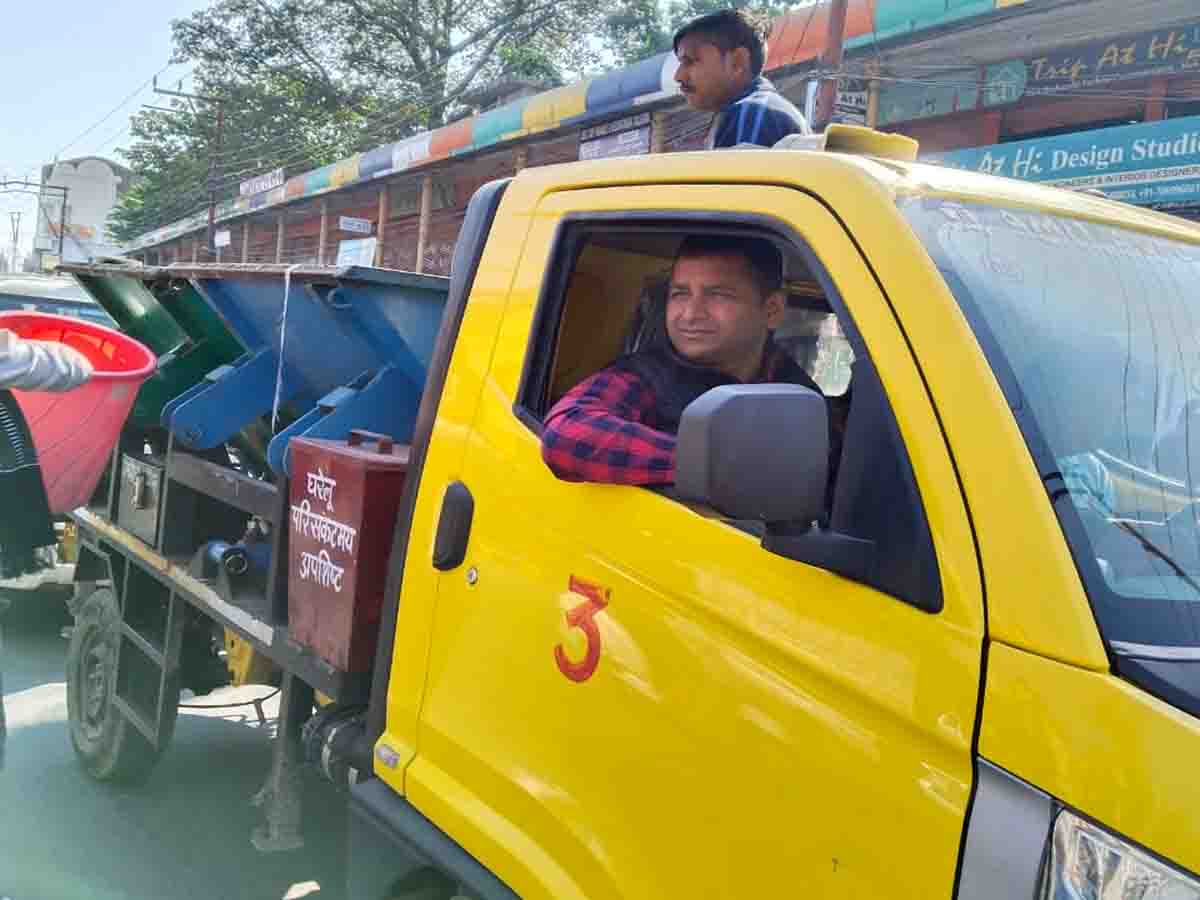 Saturday, 26 November 2022 | PNS | HALDWANI
The sanitation workers of the Municipal Corporation of Haldwani (MCH) boycotted work in support of their nine demands on Friday. As the door to door collection of garbage was hampered by the work boycott, the municipal commissioner Pankaj Upadhyay took up the task of driving the garbage collection vehicle for door to door collection.
Members of various unions under the banner of Sainyukt Morcha Haldwani-Kathgodam gathered to protest at the MCH compound while boycotting their work. They had announced a complete work boycott after the failure of the recent talks held with municipal officials. The sanitation workers said that the chief minister had announced Rs 500 daily wage for them and a government order to this effect was also issued but the MCH officials are not implementing it. Those driving the garbage collection vehicles are not being given the wages of a driver, they said. Stating that they will not return to work till action is taken on their demands, the union office bearers said that the outsourced drivers will also join the strike from Saturday.
Meanwhile, as the waste management system was hampered due to the strike, the municipal commissioner took charge. He drove a garbage collection vehicle for door to door collection on Kaladhungi Road and Nainital Road. The municipal health officer Dr Manoj Kandpal accompanied him as the helper. Upadhyay said that the MCH is committed to sanitation in the city. Garbage was collected in 20 vehicles driven by outsourced workers in the city on Friday. Stating that the strike will not lead to a solution, he said that the workers should return to work, adding that the MCH administration is ready to discuss their issues. It is not good to cause inconvenience to the people in the city, he added.