Sports
MPSC wins 2nd Mangu Lal Dhingiya Memorial Football Tournament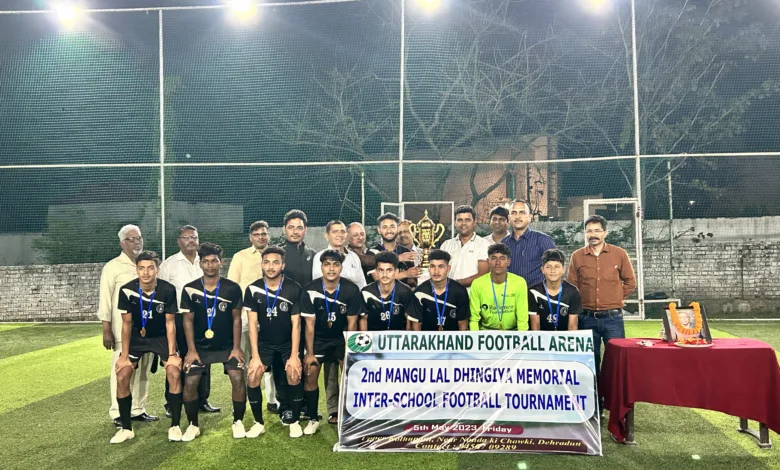 Saturday, 06 May 2023 | PNS | DEHRADUN
On the 5th day of the 2nd Mangu Lal Dhingiya Memorial Football Tournament organised by Uttarakhand Football Arena, the final match was played between Maharana Pratap Sports College and Shivalik Academy.
In the first half, MPSC scored three goals in 11th, 18th and 24th minute by Piyush, Akshit and Hemraj respectively. In the second half, Shivalik Academy's Abhay Chauhan scored a goal, making it 3-1. Later, Piyush and Harsh of MPSC, scoring a goal each, made it 5-1. MPSC won the tournament.
Former international footballer and technical member, All India Football Federation, Arun Malhotra who was the guest of honour, said "Uttarakhand has become a hub of football activities. It has been producing high class soccer talent of international repute. With proper guidance and facilities, more players of international reputation will come up from this state." He praised the decision of the AIFF to bar overseas players from playing in the local tournaments and said that this has provided ample opportunity to the local talents to excel in the game.
Principal, Maharana Pratap Sports College, Rajesh Mamgain congratulated Uttarakhand Football Arena for organising the event.