State
Mahila Congress stages protest on various issues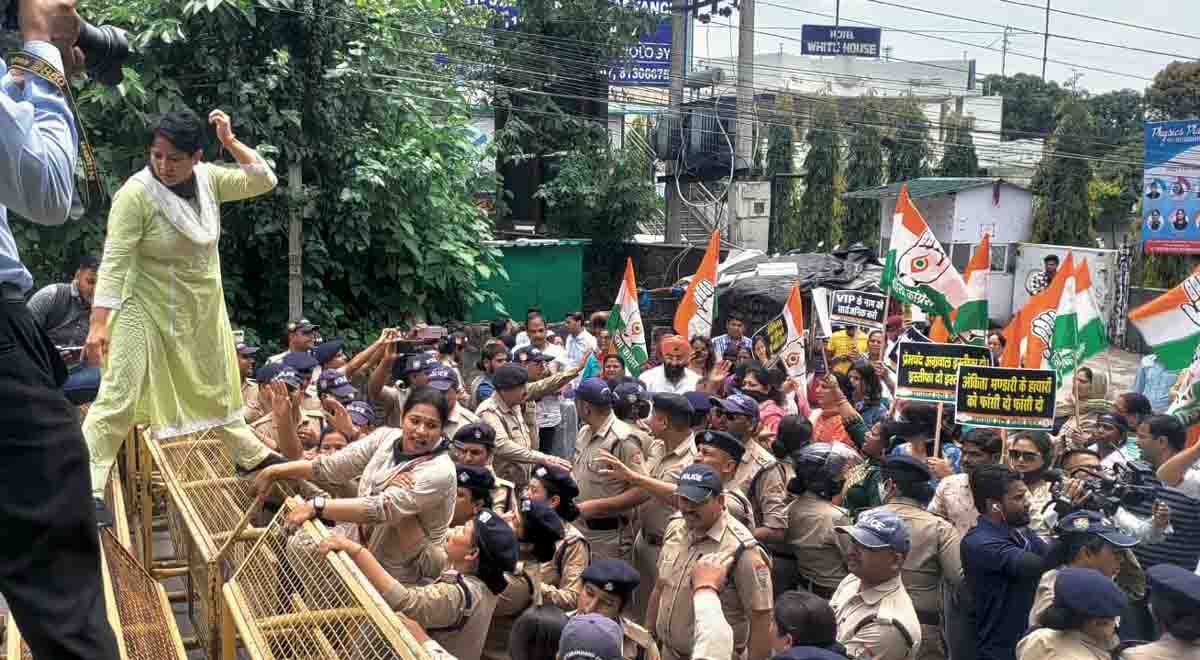 Sunday, 07 May 2023 | PNS | DEHRADUN
The activists of the Mahila Congress held a massive demonstration in Dehradun on Saturday. Led by the Uttarakhand president of Mahila Congress, Jyoti Rautela, the marched to the Secretariat to register their protests on the violent behaviour of minister Prem Chand Agarwal, Ankita Bhandari murder case, rising inflation and unemployment, and justice for the women wrestlers allegedly sexually harassed.
Attacking the BJP government, Rautela said that it has been trying to save the people who should have been behind the bars. Referring to the Ankita Bhandari murder case, she alleged that the culprits were being shielded by the State government as they belong to the ruling party. "The name of the VIP involved in the murder case should be revealed so that justice is done in this case," she said. She also mentioned several other murder cases where the culprits have been eluding justice because of the connivance of the BJP leaders. Rautela also referred to the alleged sexual harassment done to the women wrestlers by a BJP MP by stating that the women wrestlers who have brought laurels to the country are now agitating in Delhi.
Hitting out at the BJP government in the State, she said that the ruling party leaders were involved in the string of recruitment scams involving Uttarakhand Public Service Commission, Uttarakhand Subordinate Services Selection Commission and others. She also said that the BJP is immersed in corruption, and its leaders are involved in Vidhan Sabha backdoor recruitment scam.
On the issue of the cabinet minister Prem Chand Agarwal seen thrashing a youth in public in Rishikesh, Rautela said that he should have been dismissed from the cabinet immediately after this incident by the chief minister. "The minister's action amounts to a blatant attack on democratic rights and values. This is a bad omen for democracy," she said.
Rautela alleged that the Narendra Modi government is using the government agencies to harass the leaders of the Congress party. She added that each and every worker of the Congress party is standing with Rahul Gandhi. The vice president of Mahila Congress Asha Manorama Dobriyal, Urmila Thapa and others were present on the occasion.