State
More than 5 Lakh pilgrims visited Char Dhams this year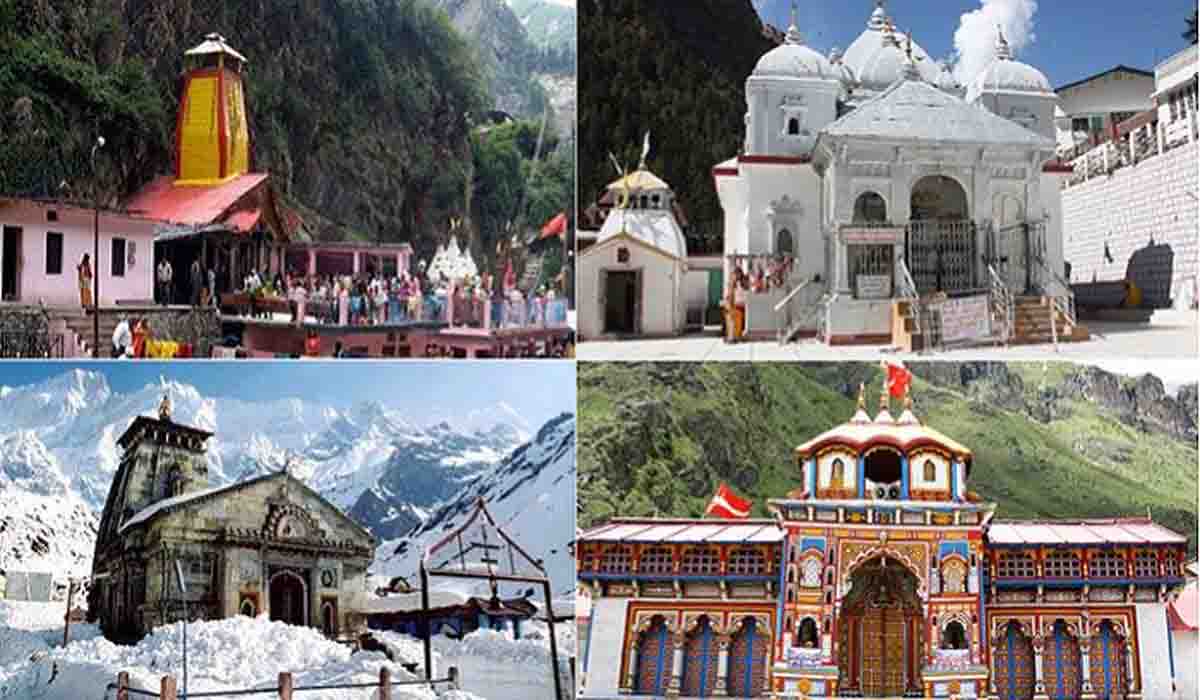 Monday, 22 November 2021 | PNS | Dehradun
The idol of Lord Badrinath reaches Pandukeshwar. All the four dhams closed for winters
The Dolis carrying the idols of the Lord Badrinath, Udhav and Kuber and the gadhi (Seat) of Adi Guru Shankaracharya reached Pandukeshwar Joshimath on Sunday afternoon. The portals of the Badrinath shrine were closed for winters on November 20. On Sunday morning the idols of deities were carried in their Dolis (palanquin) from Badrinath. The band of the Garhwal scouts accompanied the procession listing out musical melodies of devotional music. The procession led by the Rawal Ishwari Prasad Namboodari was given a rousing reception in Pandukeshwar and the idols of deities were placed in Panduskeshwar.
The idols were also accompanied by the additional Chief Executive Officer (CEO) of Devasthanam board B D Singh, Dharadhikari Bhuwan Chandra Uniyal, Satendra Singh, Girsh Rawat, Vinod Dimri, the personnel of Army, SDRF, pilgrims and Teerth Purohits.
The Gadhi (Seat) of Adi Shankaracharya would reach Narsingh temple on Monday morning and with it winter prayers would start in Pandukeshwar and Joshimath.
The media in charge of the Devasthanam board, Harish Gaur said that the winter prayers have started in the winter seats of Kedarnath, Yamonotri and Gangotri. The winter abode of Kedarnath is at Omkareshwar temple Ukhimath, Yamunotri at Kharsali and Gangotri is at Mukhba. On Monday the portals of second Kedar Madmaheshwar would be closed. Gaur said that more than five lakh pilgrims visited the Char Dhams this year.