Others
'MCD all prepared to manage sanitation facilities after REEL's departure'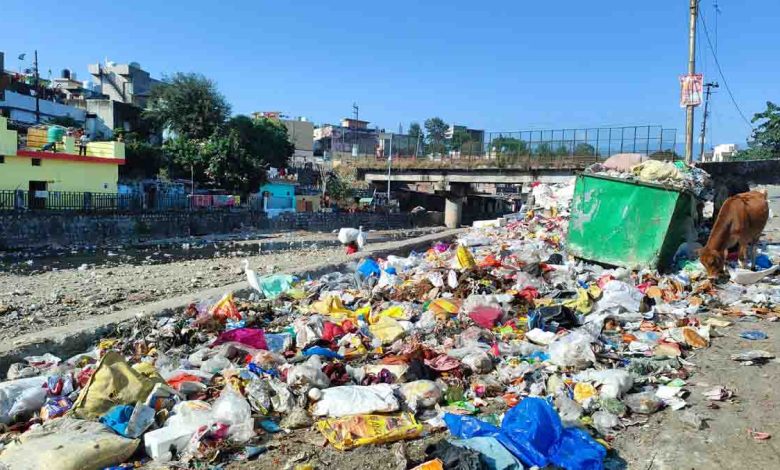 Monday, 24 October 2022 | PNS | DEHRADUN
Speaking on the speculation that sanitation facilities might go down the hill in Dehradun if Ramky Enviro Engineers Limited (REEL) gets relieved of its duties on October 30, the chief municipal health officer Dr Avinash Khanna said that the Municipal Corporation of Dehradun (MCD) has been ready to manage the situation since the announcement of their departure. He said that the sanitation team of the MCD is all prepared to manage sanitation facilities in 69 wards even if the company leaves work before the scheduled date.
REEL is currently managing door-to-door garbage collection in 69 out of 100 wards and the operation of the Sheeshambada solid waste management and recycling plant. REEL issued a notice to MCD in August stating it will discontinue its sanitation projects in the city after August 31 purportedly due to clashes on certain points including less and irregular payments from MCD. However, the MCD officials claimed that the company was asked to improve its services and take necessary action to dispose of heaps of garbage and refuse-derived fuel (RDF) piled in the Sheeshambada plant before any raise in the rates of their services.
The company was also allegedly pressurising MCD to give the approval to establish a waste to energy plant in Sheeshambada as the main condition to continue its work but as per the officials, establishing such an energy plant there is against the guidelines of the National Green Tribunal (NGT). The MCD floated tenders for the operation of the Sheeshambada plant and REEL extended its stay by two months stating it would help MCD in the smooth transition of duties. The sanitation conditions have evidently been affected across the city due to this tussle between the company and MCD. Many locals and councillors have even complained about poor door-to-door services and roadside garbage accumulation several times to the senior MCD officials. According to many, the company is intentionally causing all these irregularities to create problems for the corporation.
However such occurrences have led to speculations that the situation would get worse after REEL's departure. However, MCD's chief municipal health officer Dr Avinash Khanna has stated that the only bigger challenge for MCD was to make the arrangements to run the plant and MCD would select an agency to run the same by the first week of November. "The MCD will soon float separate tender for door-to-door services but still, we have sufficient means to manage the garbage collection work. We have been ready since REEL announced its departure as we knew its return was very unlikely. We are aware of the present sanitation conditions and working to make drastic improvements which will be visible to everybody soon," said Khanna.