State
Lakshya Sen Uttarakhand's youth icon- Governor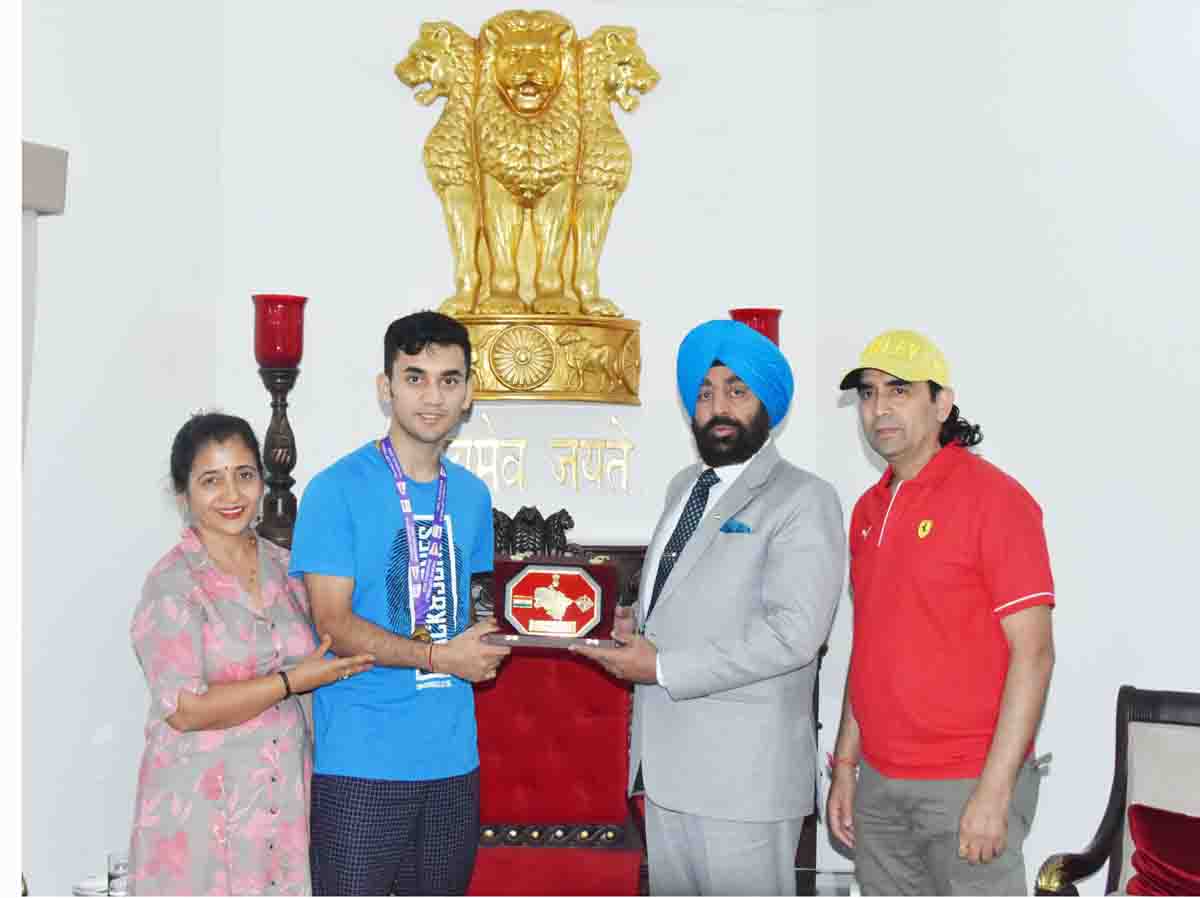 Thursday, 26 May 2022 | PNS | Dehradun
The governor of Uttarakhand lieutenant general (retd) Gurmit Singh felicitated badminton star Lakshya Sen at Raj Bhawan on Wednesday. He congratulated Sen and for Thomas Cup win and presented a memento.
Speaking on the occasion, the governor said that Sen's feat has proved that the youth of Uttarakhand can achieve any goal. He said that Sen's achievement proves that there is now dearth of talent in Uttarakhand.
The governor said that the youngsters should understand that there is no shortcut to success. Giving the example of Sen he said that he has achieved success after the dedication and hard work of his father and grandfather. Referring to Sen as the youth icon of Uttarakhand, the governor congratulated his parents and said that they were instrumental in his success.
Addressing the gathering Sen said that the Thomas Cup success is inspirational for all. He said, "As a child I used to think that if others can achieve success then why can't I? A kept concentrating on this idea and played badminton with big players. This helped me in winning the Thomas Cup for the country,'' he said. Narrating his experience and the role of other team members, Sen said that the whole team was confident that the country should win. Giving a message to the youth of the state, he said that everything is possible if true efforts are made after setting goals for oneself.
D K Sen, the father of the shuttler, expressed his desire to set up a badminton academy in the state and demanded that the Almora badminton court should be named after the grandfather of Sen who was a famous player.
The president of Uttarakhand Badminton Association, Alaknanda Ashok and others were present on the occasion.