Breaking News
Kichha in Udham Singh Nagar to be hub of economic activity: CM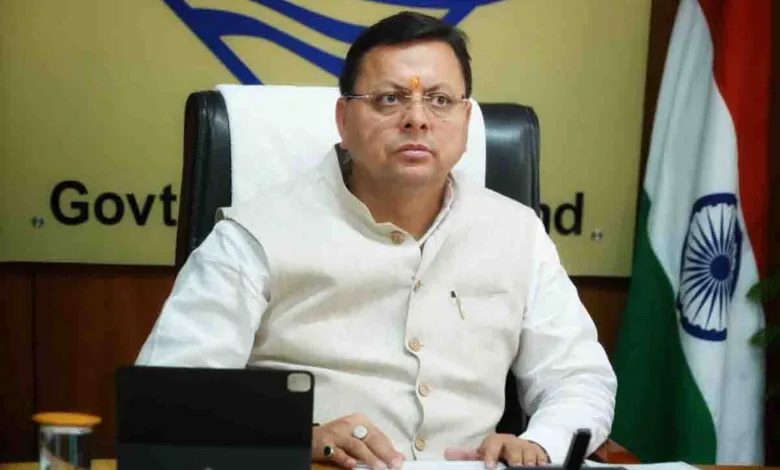 Wednesday, 31 May 2023 | PNS | DEHRADUN
It would be part of the Amritsar- Kolkata industrial corridor project
Chief minister Pushkar Singh Dhami has said that in view of its geographical conditions, the union government should further extend its Industrial promotion scheme in Uttarakhand. He was addressing the second meeting of the apex monitoring authority of National Industrial Corridor Development and Implementation trust on Tuesday. Dhami virtually attended the meeting chaired by the Union Finance minister Nirmala Sitharaman. He said that the geographical conditions of Uttarakhand are similar to the north eastern states.
In the meeting the CM expressed his gratitude to Prime Minister Narendra Modi and the union government for including Uttarakhand in the Amritsar- Kolkata industrial corridor project. The project would come up in a 1000 acre of land in Kichha of Udham Singh Nagar. The CM said that direct investment of Rs 7500 crore would be made in the project and it would create 20,000 new employment opportunities. Dhami said that the State government has set up the Special Purpose Vehicle (SPV), environmental clearance, shareholders agreement, state support agreement, ground water permission and approval of a map for the mega project.
He added that the project can now be commenced and the State government has also provided land to the State Infrastructure and Industrial Development Corporation of Uttarakhand Limited (SIIDCUL) to be handed over to the SPV of the project. A Detailed Project Report (DPR) for internal development associated with the infrastructure development works is also ready.
UPC and irrigation departments have prepared the DPR for external infrastructural works such as power supply and flood safety works. Dhami requested the union government to provide its share of Rs 410 crore soon which would ensure completion of all infrastructure development works in a time bound manner.
Terming the project as a centre of economic progress, the CM disclosed the State government is also working on a plan to set up a green field city in an area of 3000 acre near the project. Dhami said that work on construction of a satellite centre of All India Institute of Medical Sciences (AIIMS), Degree College in Kichha and bus depot in the area has started. Pantnagar airport is also near the proposed project and a plan to develop this airport into an international airport is on the anvil.
Dhami said that the State government is working in a planned manner for overall development of the area.
The meeting was attended by Union ministers Piyush Goyal, Sarbananda Sonowal, CM of many States, deputy chairman of NITI Aayog Suman Beri and others.