State
Increase sampling and testing of food items- chief secretary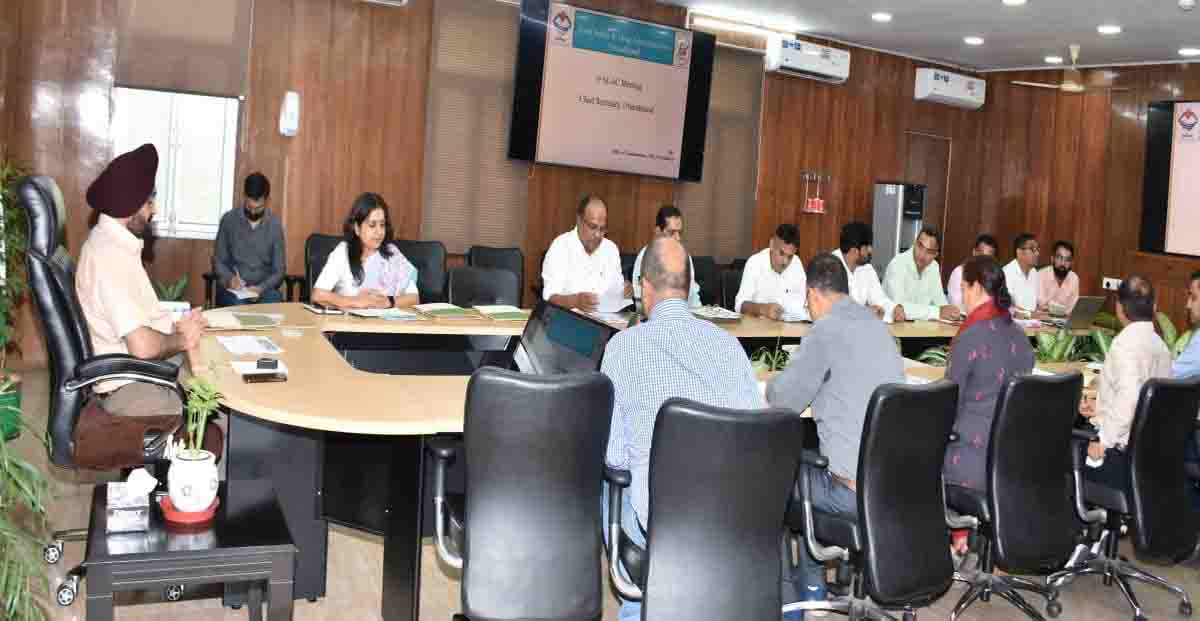 Saturday, 30 July 2022 | PNS |Dehradun
The chief secretary SS Sandhu has said that the sampling and testing of edible items should be increased and for this more mobile testing vans should be pressed into service. He chaired the meeting of the state level advisory committee of Food safety and Drug Administration (FDA) at the state secretariat on Friday.
In the meeting, the CS said that effective implementation of the Food Security and Standards act of 2006 should be ensured and for this all the departments concerned and stakeholders should work in coordination. He said that strong and effective measures should be adopted for preventing food adulteration in the state. Emphasising the participation of the general public in the 'right, safe and nutritious food' campaign, the CS said that a campaign for hygiene certification in all the hotels and eateries should also be launched.
Sandhu directed that the hotels should be made aware about displaying their hygiene ratings at prominent places and the people should visit the hotels after seeing their hygiene ratings only. This would promote the culture of 'clean food, safe food' in the state, he opined.
Sandhu said that the 'eat right' campaign of the Food Safety and Standards Authority of India (FSSAI) should be promoted and people should be encouraged to eat organic vegetables and food items with less oil, salt and sugar in the restaurants and hotels with the help of videos and jingles.
The secretary Radhika Jha said that under Repurpose of Used Cooking Oil (RUCO) a total of 1377 litre used cooking oil was collected till March 2022 and from it the Indian Institute of Petroleum (IIP) has prepared 7000 litre of bio diesel and 6000 litre of bio jet fuel. She said that the state government is working efficiently in the field of food safety and Uttarakhand is in the list of top ten states in food safety (ranked 7th in the year 2021-22).
The officers of women and child development, education, food safety, civil supplies and Agriculture were present in the meeting.