Technology
IIT Roorkee & IAF join hands to develop indigenous defense technologies through R&D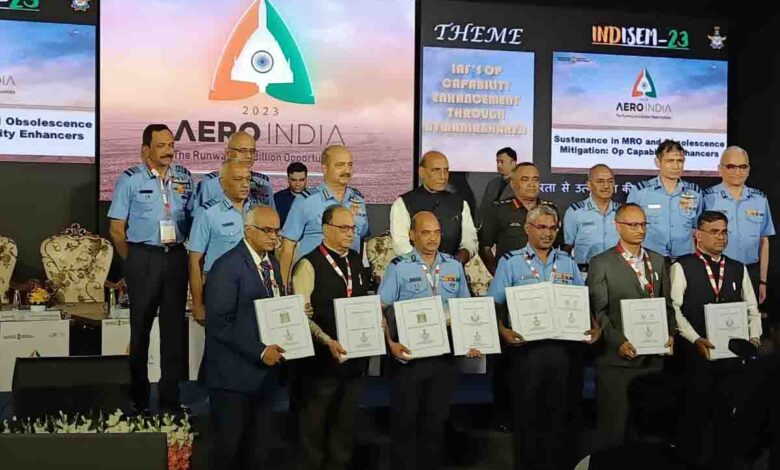 Tuesday, 21 February 2023 | PNS | DEHRADUN
The Indian Institute of Technology Roorkee (IIT) Roorkee and the Indian Air Force signed a memorandum of understanding intending to promote the development of indigenous technologies and equipment through research and development in areas of mutual interest during the Aero India 2023 at Bengaluru recently.
This MoU outlines the collaborative effort to achieve 'Make in India, Make for the World' vision for shared global prosperity and taking a step ahead toward Aatmanirbhar Bharat by creating a world-class domestic defence industry through research and development. IAF will also partner with IIT Roorkee, and other agencies designated by the institute.
The rationale behind the partnership is to establish long-term relationships and work together to promote the development of indigenous technologies and equipment in the areas of obsolescence management, self-reliance, upgradations, and digitalisation through indigenisation of airborne equipment. IIT Roorkee will provide its expertise and cooperation in research for feasibility studies and prototype development. The institute is already equipped with The DRDO Industry Academia-Centre of Excellence (DIA-CoE), which is capable of addressing critical and futuristic defence technology requirements of the armed forces.
IIT Roorkee director KK Pant said, "IIT Roorkee aims to become a strong scientific and technical resource for solving the IAF's issues by providing innovative solutions through exhaustive research and development. This collaboration will provide a framework to coordinate and execute various complex projects of IAF and involve industrial partners in the direction of problem-solving."
Air vice marshal SK Jain, assistant chief of air staff (Maintenance Plans) highlighted, "The joint collaborative efforts will bring out in the near future the vistas of opportunities that this MoU will open for the Indian Air Force and IIT Roorkee. It will address aspects related to deepening cooperation for capacity building, training, space, Artificial Intelligence (AI) and maritime security to grow together."