Entertainment
 Hindi film 'Kedar – Devbhoomi Ka Lal' to be released today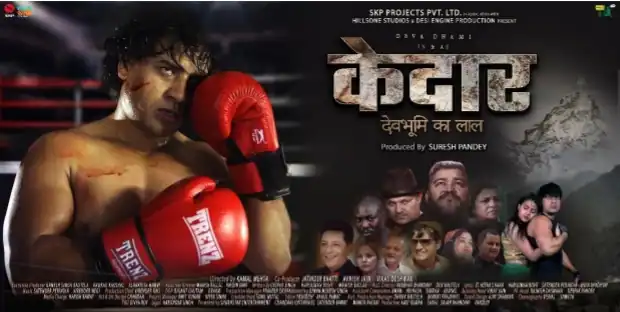 Based on Uttarakhand's pathetic health system
Thursday, 01 June 2023 | PNS | DEHRADUN
In latest Uttarakhand news, the Hindi feature film 'Kedar – Devbhoomi Ka Lal' made on the travails of the life of Devbhoomi Uttarakhand is all set to be released in the State on June 2. The film narrates the story of extraordinary struggle supported by indomitable pluck of an ordinary youth from Uttarakhand. The film is based on the pathetic condition of the health system in the State.  The principal character of the film, played by the actor Deva Dhami, exposes how the vulnerabilities of the health system are impacting the lives of the people living in the mountainous areas of Uttarakhand. As roads are non-existent in the hilly areas, the patients are perforce taken to the road in a doli meant for the brides and then long wait begins for a vehicle to arrive by which the patient will be taken to a far-off hospital.  
The film is expected to carve a niche for itself in the entertainment-dominated Hindi film world. There are eight songs in the film. Though the language of the film is Hindi it is interspersed with Garhwali, Kumaoni languages and Pahari dialogues. Many noted folk singers of Uttarakhand have lent their voices in the film. While Kamal Mehta is the director Suresh Pandey has produced the film.
Deva Dhami, the lead actor of the film, said while launching the promo that this film will infuse enthusiasm in the youth of the State. Besides, it will help strengthen the poor health system of Uttarakhand, he added.